Flowers, Chester County Studio Tour, cars, Shrine circus and tons more fun things to do
By Denny Dyroff, Staff Writer, The Times
Spring is "bustin' out all over" and some of the best places to enjoy it are the top-caliber historic sites and tourist attractions around the Brandywine Valley.
Topping the list is a busy weekend at Winterthur, with a little something for everyone from flowers to classic autos.
A special event scheduled for May 17 from 10 a.m.-5 p.m. is "Peonies and Primroses." Winterthur's peonies and Quarry Garden primroses should be in full flower on Sunday as the site celebrates the late spring display in the Winterthur Garden. The day's activities, which are included in general admission, include tours and plants for sale.
"Historic Autos at Winterthur" (Route 52, Wilmington, Delaware, 302-888-4600, www.winterthur.org), which is included free with museum admission, provides visitors with the opportunity to see a variety of vehicles from the past that have been maintained in pristine condition. There will be different displays every Saturday through the month of May.
The theme for May 16 is "In Grand Style: Rolls Royce and Bentley." The themes for the other two Saturdays are "Historic Automobiles — Trends in Preservation" (May 23) and "Cars and Colors: 1950-1961–61" (May 30).
Some of the featured autos in recent years have been 1969 Rolls-Royce Silver Shadow LWB Formal Sedan, 1941 Cadillac 9-Passenger Touring Sedan, 1955 Rolls-Royce Silver Dawn 4-door Saloon, 1928 Mercedes-Benz S 2-Door Touring, 1933 DeSoto Rumble Seat Coupe, 1936 Packard 120 Convertible Sedan, 1938 Buick Limited 90 Limousine and 1956 Lincoln.
Another installment in the Winterthur Invitational Historic Autos Lectures series will be held May 16 at 1 p.m. in the Copeland Lecture Hall. "Preservation Philosophies and Treatment Case Studies" by Brian Howard will offer a synopsis of the various approaches used in the preservation of historic vehicles.
Admission to Winterthur is $20 for adults, $18 for seniors and students, and $5 for children (ages 2-11).
Meanwhile, Longwood Gardens (Route 1, Kennett Square, 610-388-1000, www.longwoodgardens.org) has "Spring Blooms" running through May 23. Visitors can enjoy hundreds of lush acres featuring burgeoning gardens of daffodils, tulips, magnolias, azaleas, flowering cherries and more than 240,000 flowering bulbs.
Daily visitor programs, including gardening demonstrations, behind-the-scenes tours, and talks add to Longwood's charms. Children will enjoy the many activities in the outdoor Children's Area, and the imaginative fun of the Indoor Children's Garden.
Admission to Longwood Gardens is $20 for adults, $17 for seniors and $10 for students.
On May 18, the Brandywine River Museum (Baltimore Pike, Chadds Ford, 610-388-2700, www.brandywinemuseum.org) will offer free admission for "International Museum Day."
The Brandywine River Museum of Art will join more than 35,000 museums in over 140 countries and offer free admission to all visitors on this day.
The objective of International Museum Day is to raise awareness of the fact that "Museums are an important means of cultural exchange, enrichment of cultures and development of mutual understanding, cooperation, and peace among peoples."
Now through July 19, the museum along the banks of the Brandywine will host the exhibit "Horace Pippin: The Way I See It."
One of the leading figures of 20th-century art, Horace Pippin (1888-1946) is known for his insightful, expressive and bold paintings. The exhibition will examine the work of Pippin, a self-taught artist who remained independent while creating and upholding a unique aesthetic sensibility.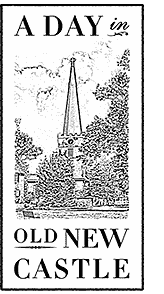 On May 16, you can take a trip back to a different era in America's history by attending "A Day in Old New Castle" in Historic New Castle (off Route 141, New Castle, Delaware, 877-496-9498, http://dionc.immanuelepiscopal.com).
The event, which will be held from 10 a.m.-5p.m., is a special activity that not only celebrates history but also has a lot of history of its own. It is a tradition of home and garden tours in New Castle that dates back almost 100 years — in a town that was founded 350 years ago.
Billed as the oldest home and garden tour in the United States, "A Day in Old New Castle" provides visitors with the opportunity to see what life was like during the historic era when New Castle served as the capital of the fledgling colony of Delaware.
New Castle was where William Penn first set foot in North America in 1682. New Castle was also the home to two of Delaware's three signers of the Declaration of Independence. This weekend's event will commemorate the 150th anniversary of the year of "Union and Freedom."
Visitors will be able to tour the many homes, gardens and public buildings that witnessed the rebirth of America at the conclusion of the Civil War. The cobblestone streets of Old New Castle will be alive with confederate and union encampments, musical performances by the Fort Delaware Coronet Band, Field Soup — 2nd Delaware Regiment Band, Civil War entertainer Matthew Dodd, children's activities and historic theater.
Tickets for "A Day in Old New Castle" are $25 for adults and $7 for children (ages 6-12).
In less than a decade, the Wilmington Grand Prix (various locations around downtown Wilmington, 302- 655-6483, http://wilmgrandprix.com) has grown from a regional bicycle race to one of the premier cycling events in the country. The Men's and Women's Professional Criterium Races will be official stop on USA Cycling's National Criterium Calendar.
The action starts May 15 with the Monkey Hill Time Trial, a 3.2-mile race against the clock through Wilmington's Brandywine Park. On May 16, there will be four amateur races in the morning, culminating with the Women's Pro and Men's Pro races in the afternoon.
The racing on Saturday will be held in downtown Wilmington on a figure-eight criterium over a one-mile course. The start line and finish line, which are the same, are located in front of the Grand Opera House in the 800 block of Market Street.
On May 17, it will be time for the Fifth Annual Governor's Ride and the Fourth Annual Delaware Gran Fondo. Last year's Gran Fondo attracted cyclists from 17 states, including Maine, Florida and Colorado, by offering them a scenic tour through the Brandywine Valley.
The Wilmington Grand Prix's Street Festival will take place on May 16 beginning with parade that starts at noon. The Street Festival features a Family Fun Zone, a Bike Expo,  a "Rock Wall," sidewalk sales, a VIP Hospitality Tent, a Moon Bounce, and an array of family games and activities.
The Grand Prix Post-Race Party will be held on Saturday from 5:30-8:30 p.m. at several locations — Chelsea Tavern, Ernest and Scott's Tap Room, DiMeo's Pizza, La Fia Bistro and the World Café Live at the Queen.
Phoenixville's annual Dogwood Festival began last weekend and will run through May 16. The 72nd annual staging of the springtime fair will take place at the historic Reeves Park Bandshell (Main Street between third and Fourth avenues, Phoenixville, 484-928-0052, www.phoenixvillejaycees.org) with live entertainment each night.
On May 15, there will be performances by Rock & Roll After School and The Flower Power Band. On May 16, entertainment will be provided by John Valerio, Dave Sullivan and Rougarou.
The main day for activities at the free festival will be May 16 with a parade and other festivities running from noon-3 p.m. and live entertainment starting at 4 p.m. The parade, which is one of the festival's showcase events, is slated to get underway at 1 p.m.
On May 17, the Schuylkill Canal Association will present a special "Wildflower Walk" from 1-4 p.m. at Lock 60 at Schuylkill Canal Park (400 Towpath Road, Mont Clare, 610-917-8030, www.schuylkillcanal.org).
Visitors are invited to join the Schuylkill Canal Association's Dave Williams for a guided walk to view wildflowers along the Schuylkill River and ravines.
Weather permitting, this is a moderately-difficult 1.5- hour hike up the first ravine, up a steep hill, along the bluffs, then down a narrow trail, and back to Lock 60 along the Schuylkill River.
The activity is open to adults and children (8 and older) with an adult. Pre-registration is requested. Participants are asked to meet at the Locktender's House, which is located at Lock 60, the only operating lock of the historic Schuylkill Navigation
The annual Chester County Studio Tour (chestercountystudiotour.com ) has continued to get bigger and better each year. The 2015 Tour, which will be held on May 16 and 17, is a showcase for 100 different artists whose work will be displayed at 47 studios in the area.
Some of the artists whose work will be on display at this year's event are Lele Galer, Jeff Schaller, David Oleski, Steve Oliver, Bobby Lewis, April D'Angelo, Denise Vitollo, Diane Cirafesi, Brian Eppley, Darcie Goldberg and Marie Wolfington Jones.
The roster also includes Lin Webber, Michael Biddison, Timlyn Vaughan, Rhoda Kahler, David Katz, Christine Oddo, Madeleine Kelly, Robert Lott, Sarah Yeoman, Mary Roach-Bailey, Theresa Haag and Erica Brown.
Tour hours are 10 a.m.-6 p.m. on May 16 and 10 a.m.-5 p.m. on May 17. The event is free and open to the public.
Music fans know that when warm weather arrives, the advent of outdoor music concerts cannot be far behind — especially outdoor, multi-day festivals. One of the earliest festivals on the annual calendar is the Spring Gulch Folk Festival.
From May 15-17, the Spring Gulch Folk Festival will return for another year at Spring Gulch Resort Campground (475 Lynch Road, New Holland, 717-354-3100, www.springgulch.com).
The festival's host is a top-flight campground which features Olympic size pools and spa, tennis and shuffleboard courts, mini golf, a dance barn, wooded sites, a laundromat, a state-of-the-art playground, an arcade, a fishing lake, a country store and an ongoing variety of children's activities.
The Spring Gulch Folk Festival is a family festival in a beautiful camp resort setting — a weekend event featuring live music by top-name folk musicians, sing-a-long campfires, workshops, dancing, and crafts.
The May 15 concert, which starts at 8 p.m., features Mark Mandeville & Raianne Richards, The Gibson Brothers, Christine Lavin and Don White and The Quebe Sisters Band.
The matinee performance on May 16 begins at 12:15 p.m. and features Dave Fry (Family and Kids Concert), The Wallace Brothers Band, C.J. Chenier and the Red Hot Louisiana Band, Little Missy, Caravan of Thieves and David Jacobs-Strain.
The evening concert, which runs from 7-11 p.m., will present Downingtown native Kate Klim, Peter Mulvey, Modern Man, Robin & Linda Williams and Shakura S'Aida. On May 17, the matinee session, which is scheduled to start at 12:15 p.m., will feature Bumper Jacksons, RUNA and the Kennedys.
Spring Gulch also offers Amish buggy rides, games, tennis clinics, campfires and many more related activities. As an added attraction, there will be a wide array of organized children's activities throughout the weekend.
Ticket prices are: Friday, $22 (adults) and $10 (children); Saturday, $48 (adults) and $20 (children); Sunday, $22 (adults) and $10 (children).
For years, the Strasburg Railroad (Route 741 East, Strasburg, 717- 687-7522, http://www.strasburgrailroad.com) has been providing riders with trips back in time — visits to an era when rail travel was appreciated and steam-powered locomotives provided the power to take the trains from one location to another.
On May 16, visitors to the excursion rail line in Lancaster County will be able to take a ride back in time with an added attraction — an opportunity to watch a game of vintage baseball.
The special steam-powered trains will depart hourly from the East Strasburg station and travel through scenic Pennsylvania Dutch country to Paradise. On the return trip, there will be an exclusive stop at Verdant View Farm.
Passengers may disembark at Verdant View Farm and walk across the farmland to watch a vintage base ball tournament featuring four teams — Minvera Base Ball Club of Bridgeton, Rising Sun Base Ball Club, Mohican Base Ball Club of Kennett Square and Eclipse Base Ball Club of Elkton.
The tournament will be played by the rules of the game as they were in the 19th century. During this era of baseball, players in the field caught the ball with bare hands instead of gloves. And, the game was known as "base ball" instead of "baseball."
At noon, the Elkton Eclipse will play the Harrisburg Keystones and Flemington Neshanock will face Philadelphia Athletic. The third-place consolation game is scheduled for 2 p.m. and the championship game is set to get underway at 3 p.m.
Access to Vintage Base Ball Day games is exclusively by train and does require a walk across farmed ground, similar to what fans of the game would have experienced over a century ago.
For the convenience of attendees, restroom facilities and food vendors will be on-site. Limited bench seating will be available for the afternoon. Guests are invited to bring blankets and compact lawn chairs. Small coolers or picnic baskets are also permitted. The games will be played rain or shine.
On May 16 and 17, there will be a "WWII Encampment" presented by LancasterHistory.org (230 North President Avenue, Lancaster, 717-392-4633, lancasterhistory.org).
Held to mark the 70th anniversary of the end of World War II, the free event will feature WWII tanks, trucks and equipment demonstrations. The encampment will feature more than 40 re-enactors who are ready and eager to discuss this pivotal era in America's history.
On both Saturday and Sunday, visitors will be able to explore vintage military vehicles, inspect tents, and tour the "Homefront Trailer. As an added attraction, there will be a free screening of the award-winning D-Day documentary "Lest They Be Forgotten" on May 16 at 2 p.m. in Ryder Hall.
When the sun goes down on May 16, it will be time for the USO Big Band Dance. The dance, which gets underway at 7 p.m., features music by The Moonlighters, a 22-piece big band. Tickets for the dance are $10 with children (12 and under) admitted free.
If you want to try something different, check out this weekend's Rhubarb Festival.
Om May 15 and 16, the 2013 Rhubarb Festival will be held at Kitchen Kettle Village (3529 Old Philadelphia Pike, Intercourse, 800-732-3538, www.kitchenkettle.com).
The not-your-everyday annual event, which has been around for more than 30 years, will feature attractions and activities for people of all ages, including a rhubarb racecar derby, homemade desserts, the "Rhubarb Stroll" mini-parade, a "Rhubarb Whoopie Pie Filling Contest" and more.
The free, family-oriented event will also feature a wide array of homemade rhubarb foods, including rhubarb dips, rhubarb sauces, rhubarb pies (obviously) and delectable (?) rhubarb drinks.
On May 17, the Bethel Township Preservation Society (610-459-4183, http://betheltownshippreservationsociety.com) will present its "Ninth Annual Log House Tour" at a restored historic log house that is located at 1645 Bethel Road in Garnet Valley.
The event, which is free and open to the public, will feature colonial demonstrations and crafts and a children's colonial toy display.
The house was built in the late 1600s in the William Penn style that was the prototype for the row houses in Philadelphia. The log house was continuously occupied until the early 1940s and remained in the "abandoned" category for quite awhile. A few years ago, the structure was dismantled log by log and moved to its current home on Bethel Road.
Linvilla Orchards & the Historical Car Club of Pennsylvania will present an outstanding display of spectacularly restored cars this weekend at their annual Antique Car Show & Flea Market at Linvilla Orchards (137 W. Knowlton Road, Media, 610- 876-7116, www.linvilla.com).
On May 17, the orchard/market/tourist attraction in Media will host the interesting annual springtime event from 9 a.m.-4 p.m. The free show, which grows in popularity every year, will be held rain or shine.
Visitors to Linvilla Orchards' car show will be able to get an up-close and personal look at a large selection of antique vehicles — all of which have been maintained in pristine form. There will be cars dating from as far back as the early 1900s. The wide representation of vintage vehicles will include cars all the way up until the 1970s.
A special attraction this year will be a 1946 McCormick Deering 06 tractor. Previous highlights have included a 1913 Ford Model T, a 1938 Ford Woody Wagon, a 1958 Chevy Impala and a 1962 Chevy Corvette.
More than 250 cars will fill one large field of Linvilla's 300 acres. Awards will be presented for the best-maintained cars in a variety of classes, including "Best Brass" for­ best restored pre-1918 cars when they featured brass instead of chrome.
As an added attraction, there will be hayrides around the orchard's grounds and train rides on Linvilla Orchards Playland Express. Other kid-oriented attractions include a playground, a barnyard and face-painting.
Now through May 17, the Temple grounds will be alive with the sights, sounds and smells of a live circus with performances at 7 p.m. on Friday; 11 a.m., 3 and 7 p.m. on Saturday; and noon and 4 p.m. on Sunday.
The performances feature complete "Three Ring Circus" shows on the LuLu Temple's grounds in an outdoor facility that can accommodate 4,000 spectators. This is a traditional old-time circus — the kind that used to travel the country and set up "Big Top" performance tents wherever it stopped.
There will be trapeze artists, a magic show, a high-wire hula hoop performer, jugglers and an aerial rings act. And, there will be a variety of circus animals including tigers, elephants, ponies and even an acrobatic dog act. As an added attraction, elephant rides and pony rides will be available before and after the performances.
As always, a popular feature at every show is the zany activity by the LuLu Temple's "Klownz" which is a group of more than 50 members who not only do the skits for the Circus each year but also perform at Shriners Hospital for Children each month.
Video link for LuLu Circus — https://www.youtube.com/watch?feature=player_embedded&v=MbA1uz8ib0U.
Tickets are $24 for adults and $21 for children.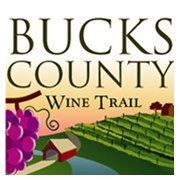 The Bucks County Wine Trail hosts several seasonal events each year — including a pair of "Spring Winery Tours." The Fifth Annual Spring Winery Tour is scheduled for May 17 and 24. The two-part self-guided tour will highlight nine unique family-owned wineries along the Bucks County Wine Trail.
The North Tour will be held on May 17 and will include New Hope Winery (123 Route 202, New Hope, 215- 794-2331, www.newhopewinery.com), Peace Valley Winery (300 Old Limekiln Road, Chalfont, 215-249-9058, www.peacevalleywinery.com), Sand Castle Winery (755 River Road, Erwinna, 800-722-9463, www.sandcastlewinery.com) and Unami Ridge Winery (2144 Kumry Road, Quakertown, 215- 804-5445, www.unamiridge.com).
The South Tour on May 24 will visit Buckingham Valley Vineyards (1521 Durham Road, Buckingham, 215-794-7188, www.pawine.com), Crossing Vineyards & Winery (1853 Wrightstown Road, Washington Crossing, 215-493-6500, www.crossingvineyards.com), Rose Bank Winery (258 Durham Road, Newtown, 215-860-5899, www.rosebankwinery.com), Rushland Ridge Vineyards (2665 Rushland Road, Rushland, 215-598-0251, www.rushlandridge.com) and Wycombe Vineyards (1391 Forest Grove Road, Furlong, 215-598-9463, www.wycombevineyards.com).
Tickets are $30 for the North Tour, $35 for the South Tour and $50 for the "Complete Tour."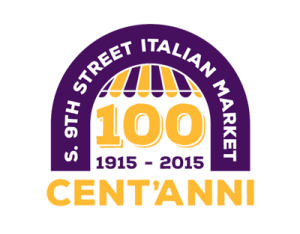 South Philadelphia has long been a stronghold of the City's Italian-American population and nowhere is it evidenced more that at the South Ninth Street Italian Market (Ninth Street and Washington Avenue vicinity, Philadelphia, 215-278-2903, www.italianmarketfestival.com).
On May 16 and 17, it will be time once again for the annual "South Ninth Street Italian Market Festival." The festival's focus will center on specialty food shops, restaurants, taverns and stores.
This year will be special.
In 2015, the South Ninth Street Italian Market shopping district is celebrating "Cent'anni," its 100-year anniversary. "Cento anni," which is usually pronounced by Italians as "gen-dahn," means "one hundred years." The greeting implies a wish for "one hundred years of health," and is often said during a toast.
The festival, which is free, features the annual "Procession of Saints," along with live entertainment, family events, crafts vendors and food booths. It will run from 11 a.m-6 p.m. both days and will be held rain or shine.
A Renaissance Faire, by its nature, deals with things that are old and ancient. But, there will be a Renaissance Faire this weekend that is all about being new. On May 16 and 17, Fairmount Park will be the scene of the inaugural Philadelphia Renaissance Faire (4100 Chamounix Drive, Philadelphia, www.phillyrenfaire.com).
Like most of the faires from that era, the event will have an abundance of fair maidens, gallant heroes, bands, jugglers, acrobats, dancers and magicians. There will also be crafters and a variety of food vendors.
As a special attraction, the Faire will feature Hafþór Júlíus Björnsson. Billed as "the Number 2 Strongest Man in The World," Björnsson is known to fans around the world as Gregor Clegane ("The Mountain") from "Game of Thrones."
Björnsson, a 26-year-old native of Reykjavík, Iceland, is 6-foot, 9-inches tall and tips the scales at more than 400 ponds. This weekend, he will demonstrate feats of strength while portraying one of the Faire's main characters.
Video link for Philadelphia Renaissance Faire — https://www.youtube.com/watch?feature=player_embedded&v=6bWrbNO-K2M.
Tickets for Philadelphia Renaissance Faire start at $20.
From May 15-17, the East Penn Traction Club is presenting its 23rd National Model Trolley Meet at the Pennsylvania Convention Center (1101 Arch Street, Philadelphia, 215 247-1951, http://eastpenn.org). In the spring of odd-numbered years, the East Penn Traction Club sponsors the popular meet.
The National Trolley Meet is the largest trolley-centric modeling event in North America — with trolleys defined as electric traction, tram, light rail, LRV and Straβenbahn.  The meet draws the premier modelers and model trolley manufacturers from all over the North America and oftentimes visitors from Asia and Europe.
The event will provide a weekend of viewing models, layouts, films, photos, slides; opportunities to operate your model cars on large layouts.  There will also be both juried and popular model contests; numerous "how-to" clinics on subjects ranging from getting started in modeling to hanging trolley wire to modeling subway cars.  In addition, the latest in trolley kits, parts, bodies, photos, books and accessories will be offered for sale.
The theme for the 2015 meet will be "Cars with Pantographs." The prime reason behind "Cars with Pantographs" is to recognize that 2015 is the centennial of the first Pennsylvania Railroad main line electrification, which took place on the Paoli line out of Philadelphia.
Meet registration is $25 per person. Spouses and children under 18 are admitted free with a registered adult.