Veteran officer to replace retiring Gerald Davis
By Karen Cresta, Correspondent, The Times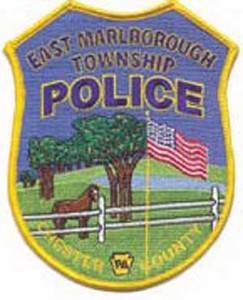 EAST MARLBOROUGH – Robert Clarke, former township police lieutenant and officer, was appointed as the township's new Police Chief at the regular monthly supervisor's meeting on Monday night.
Clarke's predecessor, Gerald Davis — the township's first-ever police chief — retired at the end of February.
Clarke has served in law enforcement for 32 years and as an officer in the township since 2003. His appointment as chief is effective immediately.  He will be officially sworn-in at a ceremony at the police facilities located behind the township building on Saturday, April 25, at 9:00 a.m.  The public is invited to attend the ceremony and tour the new police facilities trailer that was recently replaced. 
Chairman Cuyler Walker said in a prepared statement that, "Gerry served the citizens of East Marlborough faithfully and with dedication for over 12 years.  We are fortunate to have someone of Clarkie's caliber and experience within our ranks to take on this critical role."