C'mon boys, fashion isn't just for women
By Kelly Hockenberry, Columnist, UnionvilleTimes.com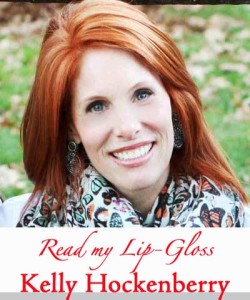 Here in Unionville we have breathtaking countryside, great restaurants with fresh, local ingredients and delicious wine. The one thing we are lacking? Italian men (and, Italian women, my husband would argue; but, this is MY column and NOT his.)
Now, I'm not talking about "Italian-AMERICAN" men. We have plenty of those. You have seen some of them on the Jersey Shore in their white tank tops with thick gold chains protruding from tufts of black chest hair. I'm not talking "GTL" here. I mean REAL Italian men.
Guys, lest you think that my discerning eye for fashion be targeted only toward women, today's lesson is dedicated to YOU.
During our trip to Italy, I was constantly pointing out fashionably dressed men to my husband.
Italian men are NOT afraid to dress up. They all wore big, beautiful scarves wound around their necks, designer belts and shoes and skinny jeans. Everyone smoked, so, therefore, they were all thin. The clothing was very body conscious and exquisitely tailored.
I did not see one Italian man with long shaggy hair. The style was definitely cropped and trendy. I would venture to guess that they use hair products; although, Joe objected to me asking to run my fingers through, just to be sure….(whatever.)
Designer sunglasses were a MUST and no one was without them. Very minimal jewelry, but, big watches were prominently featured on every wrist.
As we sat at dinner enjoying the pasta and Chianti and people watching, I wondered: why aren't American men more fashionable?
If we take my two sons as an example of how behavior is learned, this question is quite easily answered.
As very young children, I would dress them in adorable matching/complementing outfits. I preferred little plaid shorts with coordinating Polo shirts and canvas sneakers. Or, denim with a button down Oxford and sweater vest. They were PRECIOUS.
Fast forward ten years. Their couture of choice? WALMART. Oh yeah, give them a pair of basketball shorts and a t-shirt and they are good to go. As their mother, you can imagine how horrifying this is to me.
I have quickly realized, however, that on a day-to-day basis, it is not worth the energy to wrangle them into anything even remotely nice looking. I will admit to screaming like a mad woman when it comes time to dress up for significant events. It is then that I put my foot down. I force my kids to look presentable. Call me a terrible mother, I don't care.
My husband likes nice clothes and shoes. Fashion is just not something that he spends two minutes thinking about. Truth be told, I do the majority of his wardrobe shopping (like most wives out there, I'm sure). But, he definitely has an opinion about what he will and won't wear.
For example: skinny jeans are a firm NO, I can't get him to carry any sort of leather side satchel (or, a "murse", as he likes to reference it), no cobalt blue woven Italian belt, no scarf wound around his neck.
BUT, WHY NOT????
"Kelly", he said. "Imagine me walking into work with a scarf tied around my neck carrying a handbag. People would think that I had fallen and hit my head."
He then asked me to close my eyes and picture some of the friends that he played basketball in college with dressed like the Italian men I was pining over.
It may have been the third glass of wine in front of me, but, I did get a good belly laugh picturing that one.
I think that the answer to getting American men to dress more fashionably is to do it in baby steps.
Slowly eliminate the acid wash jeans with the waist line up over the belly button. Perhaps it is not a skinny jean (just yet) but a "straight leg" version in a dark color.
Replace the oversized, faded "glory days" sweatshirt with a beautifully fitting cashmere sweater. It is just as soft and comfortable without being sloppy.
Incorporate accessories in small doses. Great sunglasses are the perfect place to start.
Get rid of the big, white athletic sneakers and substitute a sleeker, Adidas type shoe for running around town (can't convince my husband to do this one, YET….much to my dismay).
As I have stated in my previous articles, the key to a fashion lifestyle change is to EXURBERANTLY compliment the men in your life when they put some effort into their appearance.
Who knows? With some tweaks here and there, American men just may be able to compete with their Armani clad Italian counterparts….perhaps my weekly fashion commentary will change lives? Only time will tell.
Until next week….Ciao!