Also: Chadds Ford Art Sale, antiques at Kimberton and more!
By Denny Dyroff, Staff Writer, The Times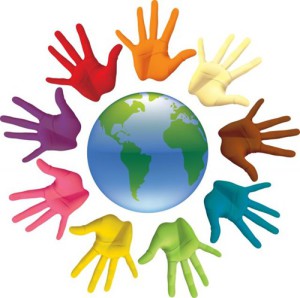 If this weekend's special event in Kennett Square had a theme song, it would have to be Pharrell Williams' Grammy-winning hit "Happy." That's because March 20 is Happiness Day in Kennett Square.
March 20 has been established as the annual International Day of Happiness and all 193 United Nations member states have adopted a resolution calling for happiness to be given greater priority.
This campaign is a global celebration to mark the United Nations International Day of Happiness. It is coordinated by Action for Happiness, a non-profit movement of people from 160 countries, supported by a partnership of like-minded organizations.
"Togetherhood," the Kennett YMCA's signature program for social responsibility, launched The Community Happiness Project in Kennett Square. This initiative provides sustainable resources for the expansion of happiness and well-being. Led by volunteers, it benefits the community through education and ongoing service projects.
The YMCA will be offering Laughing Yoga to families at 6:30 p.m. It is free to everyone with no membership required. The YMCA will also be giving out "Happy Bracelets." Ashley Austin and Shop No. 109 will also be giving away "Happy Bracelets."
State & Union will be hosting a "Happy Hour" and Lily's Sushi will be featuring a healthy and delicious "Happy Menu". Additionally, Nourish, Philter, and Talula's are all participating with a "Pay it Forward" on March 20. A sign will suggest their customers pay for someone else's coffee that day.
At the Growing Tree Toy Shop there will be a "Making Customers Happy" half-off sale on several Melissa & Doug sticker pads and coloring pads. At The Mushroom Cap, there will be "Making Visitors Happy" giveaway featuring free Bridgewater Candle Boxed Votives (while supplies last).
A free Happy Art Class will be offered at the Senior Center from 10 a.m. until noon. Community Happiness Project committee member and artist Susan Stephens will be teaching these free classes.
In 2012 the first ever UN conference on Happiness took place and the UN General Assembly adopted a resolution which decreed that the International Day of Happiness would be observed every year on 20 March. It was celebrated for the first time in 2013.
Video link for Pharrell's "Happy" — https://www.youtube.com/watch?v=y6Sxv-sUYtM.
Spring has arrived and that means it's time once again for the Chadds Ford Art Sale & Show which will be held March 20 and 21 at the Chadds Ford Elementary School (3 Baltimore Pike, Chadds Ford, 610-388-1112, http://cfes.ucfsd.org/artshow).
The show, which was founded in 1949 by Betsy Wyeth, features works by more than 70 professional artists from the Brandywine Valley and Mid-Atlantic area. The wide array of art will range from very costly items to very affordable works of art.
This year's "Featured Artist" is Shawn Faust, an award-winning Brandywine Valley artist known for his diverse portfolio of oil paintings — especially horses. In the past, Faust has been commissioned to paint portrayals of racing legends Barbaro and Seattle Slew. The "Donating Artist" for 2015 is Ana Delia McCormack.
The event will get underway on March 20 with a complimentary reception and sale from 7-10 p.m. Patrons will be able to enjoy free hors d'oeuveres from local restaurants and chats with the artists — many of whom will be available to sign or personalize their work.
On March 21, the popular annual will run from 10 a.m.-4 p.m. with its Artisan Showcase & Sale. Local artisan guests will be selling hand-crafted jewelry and an array of other unique items. There will also be guided "Art Tours" at 1 and 2 p.m.
At the Art Café, which is open from 10 a.m.-3 p.m., children (ages 5-12) will be able to make their own works of art in a casual art studio environment. The event will also have a raffle drawing at 3 p.m. and live music throughout the day.
Admission is free and a percentage (30 per cent) of all purchases is tax deductible. MasterCard and Visa will be accepted for purchases. All proceeds support educational enrichment programs at Chadds Ford Elementary School.
When winter finally makes its exit, the area's event calendar begins come alive with a variety of antiques shows, craft shows and home shows. This weekend, one of the first antiques shows of the season will take place in Chester County.
The Antiques at Kimberton Show will be held on March 21 and 22 at the Kimberton Fire Company Hall (2276 Kimberton Road, Kimberton, 717-431-7322, http://antiquesatkimberton.vpweb.com) from 9 a.m.-5 p.m. on Saturday and 11 a.m.-4 p.m. on Sunday.
The show will feature more than 70 hand-picked dealers from all over the Mid-Atlantic region with exhibit booths filling over 10,000 sq. ft. of space. Visitors will be able to browse and make selections from a wide array of top-quality antiques and collectibles.
The diverse list of featured categories includes furniture, primitives, art, collectibles, textiles, pottery, glassware and a variety of other items from the past. The show, which has been in existence since the 1960s, is known for its diversity and the willingness of the dealers to discuss the items they are selling.
Tickets are $5 and there is free parking. Additionally, there will be a variety of food available for purchase during show hours.
For over three decades, the nation's most talented artisans have personally sold their contemporary crafts and fine art at Sugarloaf Craft Festivals. Rated as one of the top craft experiences in the country, last year more than 175,000 visitors attended Sugarloaf Craft Festivals and enjoyed the work of thousands of juried artisans.
The Sugarloaf Crafts Festival will visit the area this weekend for a three-day run at the setting up at the Greater Philadelphia Expo Center (100 Station Avenue, Oaks, 800- 210-9900, www.sugarloafcrafts.com) from March 20-22.
The well-attended annual event features an amazing array of top-caliber works in a wide variety of categories such as tapestry, musical instruments, jewelry, accessories, bells, quilts, glass, copperware, chair caning, enamels, furniture, sculpture, photography, boxes, pillows and clothing.
The list of craft genres also includes painted silk, fine arts, weaving, pottery, mixed media, brass items, woodwork, fused glass, hats, blown glass, rugs, leather, wind chimes, woodturnings, forged iron, baskets, specialty foods and collectibles.
A full slate of craft demonstrations will be featured at this weekend's event in categories such as wheel-thrown pottery, paper making, iron forging, broom making, copper spinning, stone sculpting and hand-carved wooden bowls and spoons.
Additionally, the festival offers an ambitious schedule of live entertainment, including performances by Matt Miskie, Mary Roth, Janet Spahr and David Young. Children's entertainment will featured costumed storytelling by Middle Earth Studio. The Sugarloaf Craft Festival also includes the Festival of Foods.
The Sugarloaf Crafts Festival will be open from 10 a.m.-6 p.m. on Friday and Saturday and from 10 a.m.-5 p.m. on Sunday. Tickets are $10 and are good all three days.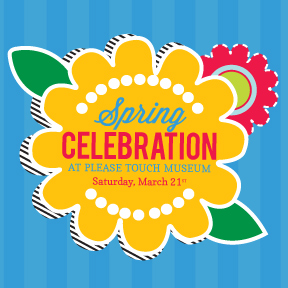 West Whiteland Township is including a "Craft Show" as part of its 250th Anniversary celebration. The one-day craft show will be held on March 21 from 10 a.m. until 3 p.m. at the West Whiteland Township Building (101 Commerce Drive, Exton, 610-363-9525, www.westwhiteland.org).
Visitors will be able to comfortably browse at the show and check out the work of more than 50 vendors. Some of the showcased categories will be jewelry, handbags, food and household decor.
February 26, 2015 marked the 250th anniversary of West Whiteland Township. The commemorative celebrations slated for this year include historic trolley tours of West Whiteland, a summer concert series, Easter Egg hunts and Community Days.
In Montgomery County, the Cabin Fever Craft Show is being held at Moland House Historic Park (1641 Old York Road, Warminster, 215-850-1888, http://craftsatmolandhouse.com) now through March 21. The $1 admission fee benefits the Moland House Restoration Project.
More than 50 talented local crafters will offer pottery, floral arrangements and wreaths, primitive items, garden decorations, wall decor, scarves, fabric bags, jewelry, edible goods and more.
Show hours are 10 a.m.-8 p.m. on March 20 and 10 a.m.5 p.m. on March 21. Tours of the house, which was once the headquarters for General George Washington, will be offered from 1-4 p.m. on March 21.
If you think hopping around is the only way the Easter Bunny moves about, think again. There are times when he rides the rails for special excursions. This weekend, he will begin boarding trains and hanging out with his admirers.
The New Hope and Ivyland Railroad (32 West Bridge Street, New Hope, 215-862-2332, www.newhoperailroad.com) is running its annual Easter Bunny Express on March 21, 22, 28, 29, 30 and 31 and April 1-5 with departures at 11 a.m., noon, 1,2,3 and 4 p.m. each day.
The Easter Bunny is going to ride onboard the train where he will visit with each child, hand out special treats and pose for pictures. Coach tickets are $28.95 for adults, $26.95 for children (ages 2-11) and $11.95 for toddlers (under 2).
The schedule of special rail excursions with the Easter Bunny gets into full swing next weekend (March 28 and 29) at a number of other regional tourist rail lines including the West Chester Railroad (610-430-2233, www.westchesterrr.net), the Wilmington and Western Railroad (302-998-1930, www.wwrr.com), the Strasburg Rail Road (717-687-7522, www.strasburgrailroad.com) and the Middletown & Hummelstown Railroad (717-944-4435, www.mhrailroad.com).
The Bucktoe Creek Preserve (432 Sharp Rd, Avondale, www.bucktoecreekpreserve.org) is inviting visitors to take part in a woodland excursion and search for iconic creatures and plants that have inspired literary works such as "Braiding Sweetgrass."
Participants are invited to find something at the Bucktoe Creek Preserve that inspires them and join The Land Conservancy for Southern Chester County for a writer's workshop on nature writing on March 25, 2015.
Billed as "Nature that Inspires: The Walk," the outdoor event is scheduled for March 21 from 2-4 p.m. The fee for the educational hike is $5 for Land Conservancy members and $10 for non-members.
The Bucks & Montgomery County Home Show will be held from March 20-22 at the SMG SportsPlex (654 York Road, Warminster, 888-560-3976, www.acshomeshow.com).
The well-received annual springtime event is geared for homeowners who are interested in remodeling, landscaping and decorating their homes. It features hundreds of exhibits with merchandise, product demonstrations and sample interior and exterior vignettes.
Visitors to the show will be able to check out new products and receive expert advice from professionals. The event is a prime source of information to help people enhance the comfort, functionality, aesthetic appeal and overall value of their homes
The list of exhibitors includes contractors, landscapers, architects and interior designers. There will also be manufacturers' representatives who will be presenting samples of products and offering ideas to spark inspiration.
The show, which features free admission and free parking, will be open from 11 a.m-9 p.m. on Friday, 10 a.m.-8 p.m. on Saturday and 10 a.m.-6 p.m., on Sunday.
March 21, the Humane League of Lancaster County will host "Leo's 5th Annual Birthday Bash" at Natural Stoneworks (455 Ice Avenue, Lancaster, 717-393-6551, www.humaneleague.com) from 5-8 p.m. The family and pet friendly annual event celebrates the birthday of Leo, a nine-year-old poodle who was rescued from a local puppy mill.
"Leo's Birthday Bash" features refreshments, an artwork exhibit and sale and raffles. Well-behaved, leashed pets are welcome to attend — and partake in a dog-friendly buffet. The event is free but attendees are encouraged to bring an item from the Humane League of Lancaster County's wish list or make a financial donation at the door to benefit the animals.
The Please Touch Museum (Memorial Hall, Fairmount Park, 4231 Avenue of the Republic, Philadelphia, 215-581-3181, www.pleasetouchmuseum.org) is celebrating the arrival of spring with a full day of fun on March 21.
Beginning at noon, the museum invites kids and their parents in for crafts, games and live music from The Plants, a local band that specializes in music for youngsters. In the theme of spring, children can listen to readings of "Very Hungry Caterpillar" and learn about caterpillars transformations when the weather warms.
Spring-themed crafts such as kites, butterfly making and seed balls will be offered throughout the day.  Activities run from 10 a.m. and the event will conclude at 4:30 p.m. with a parade throughout the museum. Access to the spring celebration is included in the price of museum admission which is $17 for children and adults.
The Penn Museum (3260 South Street, Philadelphia, 215-898-4000, www.penn.museum) is presenting a special event on March 21 titled "Egyptomania!" from 11 a.m.-4 p.m. It is part of the museum's "World Culture Day" series.
The internationally-acclaimed museum features galleries that have 5,000 years of ancient Egyptian culture on permanent display. On Saturday, visitors will be able to view Egypt's culture in a non-traditional manner.
Visitors can partake in a variety of activities such as a hieroglyphs class, gallery tours, a mummy-making workshop, curator talks, a Middle Eastern drum workshop and playing "What in the World?," an audience participation game featuring Museum artifacts.
Museum admission is $15 for adults, $13 for seniors and $10 for children (ages 6-17) and full-time students.
On March 22, there will be another event focusing on one of the world's oldest cultures when the city celebrates one of the most important days in Greece's history with the annual Greek Independence Day Parade (Benjamin Franklin Parkway, Philadelphia, www.hellenicfed.org).
194 years ago, on March 25th, 1821, the Greek Revolutionary Forces raised the standard of the cross and declared that Greece would be free from the Ottoman rule. 400 years of agony, suffering, and enslavement under the yoke of a brutal conqueror had come to an end.
The celebration on March 22 will begin at 10:20 a.m. with "The Official Great Doxology" at the Cathedral of St. George (256 South Eighth Street). The parade will start at 2 p.m. at 19th Street at Logan Circle. Greek social groups, churches and schools will march up the Parkway toward the Art Museum accompanied by floats, banners and flags.
Another European country's culture will be celebrated this weekend when Winterthur Museum, Garden & Library (Route 52 just south of the Pennsylvania state line, Wilmington, Delaware, 800-448-3883, http://www.winterthur.org) presents a Pennsylvania German Brunch Buffet from 9 a.m.-2 p.m. on March 21 and 22.
The event is being held in conjunction with Winterthur's brand new exhibition — "A Colorful Folk: Pennsylvania Germans & the Art of Everyday Life." The exhibition is a groundbreaking exploration of Pennsylvania German fraktur and folk art that brings new life to an exquisite artistic tradition.
Objects on display deal with a variety of topics such as romance, birth, death, and life in early Pennsylvania poignantly. There are more than 125 objects including decorated manuscripts ("fraktur"), textiles, furniture, metalwork, and pottery embellished with hearts, flowers, birds, and other traditional motifs. Many of them have never before been exhibited or published.
Participants in the brunch event will be able to enjoy Pennsylvania German-inspired food dishes served in a traditional style. The Buffet is $34.95 for adults and $17.50 for children (ages 2-12).
Some of the featured menu items are Baked Bratwurst-Onion Custard Tarts, Carved Marinated Pork Tenderloin with Mustard Seed Sauerkraut & Buttered Spaetzle, Roasted Caraway Dusted Salmon, Chicken Stroganoff with Cremini Mushrooms, Stuffed French Toast with German Chocolate–Hazelnut, Dilled Smoked Salmon Mousse with Pumpernickel Crisps & Lime, Bavarian Cucumber Salad and a selection of European Breakfast Breads.
One more country from across the Atlantic is the subject of a local celebration this weekend. On March 21, the Hay Creek Valley Historical Association is hosting special "Irish Breakfast Buffet" from 7-11 a.m. at Joanna Furnace (1250 Furnace Road, Geigertown, 610-286-0388, http://www.haycreek.org).
The buffet event will also feature live music performed by Phyllis Hummel. She will be singing Irish and Scottish songs — many of which would have been familiar to the Scotch-Irish workers at Joanna Furnace and their families in the local community.
The meal will feature a traditional Irish buffet of pancakes, french toast, county sausage, homemade corned beef hash, bacon, scrapple, creamed chipped beef, scrambled eggs, country-style potatoes, baked oatmeal, fruit, coffee and juice. Tickets are $9 for adults and $4.50 for children (ages 5-11).
Now through the end of March, the Brandywine River Museum of Art (Route 1, Chadds Ford, 610-388-2700, www.brandywinemuseum.org) is featuring a major retrospective exhibition of artist Jamie Wyeth that examines his distinctive approach to realism over the course of six decades.
The exhibit "Jamie Wyeth" includes more than 100 paintings depicting the landscapes of the Brandywine Valley and coastal Maine as well as family members and fellow artists. On March 13 and 14, the museum is presenting a special attraction — "The Art of Jamie Wyeth Tour." Tours will be offered at 10 and 11:30 a.m. and 1 and 3:30 p.m. (weather permitting).
The Brandywine River Museum of Art is open daily from 9:30 a.m.-4:30 p.m. Admission is $15 for adults, $10 for seniors (ages 65 and over), $6 for students and children (ages 6-12) and free for children (under six) and Brandywine Conservancy & Museum of Art members.
The  "Orchid Extravaganza," which is running now through March 29 at Longwood Gardens (Route 1, Kennett Square, 610-388-1000, www.longwoodgardens.org), features approximately 5,000 orchids in bloom along with a variety of displays and special exhibits throughout its four-acre conservatory.
There are displays of orchids in planting beds, containers and innovative exhibits. Admission to Longwood Gardens is $20 for adults, $17 for seniors and $10 for students.
There are also only two weekends left to take advantage of the "Barrels on the Brandywine " event presented by the Brandywine Valley Wine Trail (610-388-6221, www.bvwinetrail.com). The event will take place on March 21, 22, 28 and 29 from noon-5 p.m. each day. Barrels on the Brandywine passports are available at any of the Wine Trail member locations for $15.
The passports entitle holders to tour, taste and participate in activities at all four member wineries — Black Walnut Winery (3000 Lincoln Highway, Sadsburyville, 610-857-5566, www.blackwalnutwinery.com), Kreutz Creek Vineyards (553 S. Guernsey Road, West Grove, 610-869-4412, www.kreutzcreekvineyards.com), Paradocx Vineyard (1833 Flint Hill Rd., Landenberg, 610-255-5684, www.paradocx.com) and Borderland Vineyard (3000 Lincoln Highway, Sadsburyville, 215-236-9154, borderlandvineyard.com)
The Chaddsford Winery (632 Baltimore Pike, Chadds Ford, 610-388-6221, www.chaddsford.com) will present an event called "Wine and Fondue" on March 21, 22, 28 and 29 from noon-6 p.m. on Saturdays and noon-5 p.m. on Sundays. Tickets are $20 for either cheese or chocolate or $35 for both. Space is limited so reservations are required.