A time for new colors and to say goodbye to cold and snow
By Kelly Hockenberry, Columnist, The Times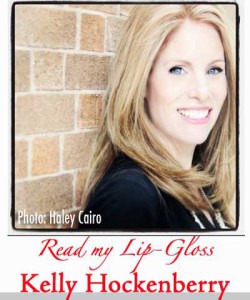 Although the upcoming forecast is calling for temperatures back down into the 40's, I am officially declaring SPRING! Pack away the corduroy pants, wool sweaters and UGGS (which guarantees at least one more round of snow, right?). Perhaps, if we collectively take a stand against Mother Nature, she'll back down a bit.
I am SO excited for a fresh, new color palette. The change in season is the perfect excuse to inject some new life into that tired wardrobe. Here are some of my picks that make me happy…I hope they make you smile, too!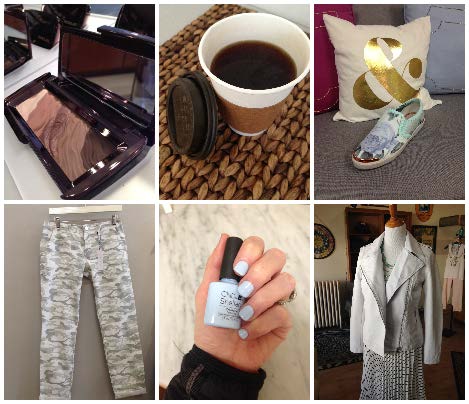 ● Hourglass Modernist Eyeshadow Palette (available at Houppette): I love makeup that serves many purposes. This one kit has everything you need to create a soft, smokey eye. Use the darkest color as a liner, the lightest as an all over base and highlight and the warmer, middle colors for contour. SO pretty.
● Gingersnap Tea (available at Philter): What? You have to keep hydrated while you shop. This is my new favorite drink. It doesn't need any sugar or milk…it's delicious all by itself. YUM. And, while you are there, pick up my favorite hummus sandwich. It's the bomb.
● Ted Baker Floral Sneaker (available at Ashley Austin): How adorable? Ladies, I present to you the answer to a FASHIONABLE, comfortable shoe. Imagine slipping these on with white jeans and a chambray button down shirt. Love.
● Sanctuary Camo: (available at No.109): I am obsessed with a printed pant. I plan on wearing these ALL spring & summer long. I'm pairing them with a t-shirt and jean jacket now and with a tank and long, layered necklaces in the hotter weather. FAB-U-LOUS.
● Shellac manicure (available at Polished Salon): Now that I have pronounced winter to be over, it's time to lighten up our nails. This color looks like a robin's egg, doesn't it?
● BB Dakota Jacket (available at Chantilly Blue): You can never go wrong with investing in a cute jacket. You will wear it indoors in the colder months and reach for it time and again in the spring and summer over a cute dress.
How are YOU switching up your look for Spring? Leave your comments below!
Happy Weekend!