Pub crawls, parades and celebrations of all things Irish
By Denny Dyroff, Staff Writer, The Times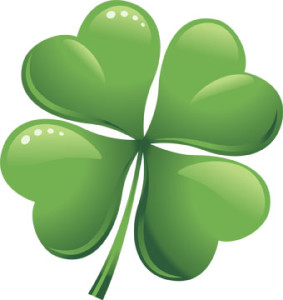 Even though March 17 is officially St. Patrick's Day, this weekend is St. Patty's Day Weekend — a weekend when everyone is Irish and green is the preferred color for everything (clothes, food, hair, decorations and even beer and wine)..
Not surprisingly, there is a wide array of special events celebrating the day that honors Ireland's patron saint — especially parades and alcohol-fueled parties.
Kildare's Irish Pub (18 West Gay Street, West Chester, 610-431-0770, www.kildarespub.com) will start the day on March 17 with a free breakfast at 7 a.m. billed as "kegs and eggs." Live Irish music will be provided by the Malarkey Brothers at noon and the Irish band Jameson from at 9 p.m.
McKenzie Brew House (240 Lancaster Avenue, Malvern, 610-296-2222, www.mckenziebrewhouse.com) has a full slate of activities planned for this weekend. And, the pub will introduce its Reilly's Irish Red Ale.
There will be dance performances by a troupe of Irish Dancers will be putting on March 14 and 17. Additionally, there will be a special Irish menu offered from March 14-18 that features corned beef and cabbage, lamb stew, shepherd's pie and Woodside Creamery's Irish Potato Ice Cream.
Molly Maguire's Irish Pub (197 Bridge Street, Phoenixville, 610-933-9550, www.mollymaguirespubs.com) will offer Irish food and drink specials all day on March 17 beginning at 8 a.m. Rousing live music will start at 10:30 a.m. with The Brigade followed by a set by Celtic Spirit from 3:30-8 p.m. There will also be for Irish dancers, bagpipers and a live leprechaun.
The Blarney Stone (1227 West Chester Pike, West Chester, 610-436-5222) will celebrate on March 17 with performances by the McDade Irish Step Dancers at 1 and 5 p.m. There will also be music provided by a DJ throughout the afternoon and evening along with an expanded Irish menu and drink specials.
Ryan's Pub (124 West Gay Street, West Chester, 610-344-3934) will hold its St. Patty's Day festivities on March 13. The bar in downtown West Chester will feature Irish food and beer specials.
Iron Hill Brewery (3 West Gay Street, West Chester, 610-738-9600, www.ironhillbrewery.com) has March 16 as its designated party day to celebrate St. Patty's Day. The venue will offer Irish dinners along with Irish Dry Stout and Irish Red Ale.
On March 14, there will be an event with an ambitious schedule — the Phoenixville Pub Crawl. Main Street Phoenixville's restaurants and bars are pooling their efforts to host a one-day "Pub Crawl/Meet the Brewer" event.
From 1-5 p.m., participants can sample beer and meet the brewers at the following establishments — Epicurean Restaurant & Bar (902 Kimberton Road), Iron Hill Brewery & Restaurant (130 East Bridge Street), Molly Maguire's Irish Restaurant (195 Bridge Street), Sly Fox Brewhouse & Eatery (519 Kimberton Road), Pickering Creek Inn (37 Bridge Street), Columbia Bar & Grille (148 E. Bridge Street), 101 Bridge (101 Bridge Street) and PJ Ryan's (231 Bridge Street).
March 14 will be the day for "Mad Paddy's Day — Manayunk St Patrick's Day Music Festival (Mad River, 4100 Main Street, Manayunk, 215-482-2666, http://www.madrivermanayunk.com). The all-day music festival, which is scheduled to run from 2 p.m.-2 a.m., will be held indoor and outdoor (in a huge heated tent).
Live music will be presented throughout the course of the event by the following bands — Stellar Mojo, Gypsy Wisdom, and 5 Times Famous. After 9 p.m., music will be provided by DJ AJ in the Lodge, and DJ Domino in the Main Room.
Sunnybrook Ballroom (50 Sunnybrook Road, Pottstown, 610-326-5877) will have Ceili Rain in concert on March 15 from 7:30-10:30 p.m. Tickets are $15 for adults, $10 for children (ages 17-6) and free for children (5 and under).
The Irish Culture Club of Delaware (302-454-7474, www.irishde.org) will stage its 40th annual St. Patrick's Day Parade on March 14 at noon on King Street in Downtown Wilmington. After the parade, the club will hold its annual "hooley" (party) in a large tent at 14th and King streets.
Another post-parade party will he presented by the New Castle County Irish Society (1301 South Rodney Street, Wilmington, 302-658-8288) from 1-6 p.m. Additionally, the Society will hold its St. Patrick's Day ham and cabbage meal on March 17 from 11 a.m.-7 p.m.
Later that day, the Shamrock Shuttle/St. Paddy's Loop keeps the festivities going. The complimentary Loop shuttle ser­vice begins at 7 p.m. and runs until 1 a.m. with buses stopping at 15 bars in the city throughout the night.
There is a $10 cover for a wristband which gives patrons access to all the clubs, including Catherine Rooney's, Kelly's Logan House, Shenanigans, Timothy's Riverfront Grill and Dead Presidents.
The "20th Annual James L. Mosteller Comedy and Magic Spectacular", which will be held on March 14 at 7 p.m. at West Chester University's Emilie K. Asplundh Hall (Phillips Memorial Building, South High Street, West Chester, 610-429-0634, www.familyservice.us/magic), bills itself as "the year's most exciting night of family entertainment in Chester County."
The Exchange Club Family Center's annual entertainment show will feature three entertaining acts — Scott and Jenny Alexander, Adam Ace and Jonathan Burns.
Scott and Jenny Alexander have been presenting comedic, magical and mysterious acts for the past 15 years. Scott and Jenny have appeared on "America's Got Talent" and The Oprah Winfrey Show and have performed for audiences at the prestigious Le Plus Grande Cabaret Du Monde in Paris.
Adam Ace is a three-time "College Comedian of the Year' and has been making audiences laugh since 1997. This funny man headlines casinos, LA comedy clubs, and was selected to perform at the White House.
Jonathan Burns contorted himself and created musical armpit noises to amuse a crowd when he was a kid. Then, he made these unusual talents his vocation a9 years ago. Since then, he has performed at over 300 colleges and universities, at festivals around the globe, and was recently featured on "The Tonight Show" and "The CBS Late Show."
Comedy show video links — https://www.youtube.com/watch?feature=player_embedded&v=0ff-0nRDWU8
https://www.youtube.com/watch?feature=player_embedded&v=xTZHyhhuFvs
Doors open at 6 p.m. and the comedy gets underway at 7 p.m. Tickets for the event are $20.50.
March 14, or 3.14, marks Pi Day and The Franklin Institute (222 North 20th Street, Philadelphia, 215-448-1200, https://www.fi.edu) is celebrating the mathematical constant π (3.14) on Saturday with a variety of fun events all day long.
The Franklin Institute will open its doors four minutes earlier than usual at 9:26 a.m. The museum will open four minutes early because the first eight digits of pi are 3.1415926 – 3.14.15 — 9:26 a.m. Those who are at The Franklin Institute when the doors open at 9:26 a.m. will be entered to win a free year-long family membership to the museum.
The celebration will include pi-themed events and pie-themed themed including a pi memory challenge, lessons about the importance of the constant, pie launching and a pie eating contest (at 3:14 p.m.). There will also be a visit from the Pi Day mascot — Pi Man.
Not many people will be freaked out by Pi Man but a lot of people get freaked out by snakes — and for no good reason.
Think about it. People have been dissing snakes and giving them a bum rap ever since Adam and Eve has their snake-related event in the Garden of Eden.
Calling someone a "snake in the grass" is hardly an endorsement of his or her character. Horror films have scenes in which giant anaconda snakes devour human beings whole. Some people even view snakes as slimy creatures when, in fact, snakes are never slimy. Snakes are covered with scales and snake scales are not slimy.
While it may seem odd to some people, snakes are actually very popular as pets. If your favorite pets fall into the reptile category, there's a show just for you.
On March 14, Greater Philadelphia Expo Center (100 Station Avenue, Oaks, 484-754-EXPO, http://www.phillyexpocenter.com) will host the latest edition of the East Coast Reptile Super Expo.
The event features vendors from across the country selling quality live reptiles, amphibians, arachnids, food items, supplies, books, cages, and related accessories at deeply discounted prices. All sorts of reptiles will be on display as part of the East Coast Reptile Super Expo.
There will be a large sales/exhibit area featuring a large number of vendor tables. Some of the show's vendors are Gecko Haven, Dragon Fortress, Delaware Turtle, RKZ Rodents, AZO Reptiles, Dale's Bearded Dragons, DHA Pythons, Just Lizards, Heath's Frog Farm, and The Snake Pit.
Show hours are 9 a.m.-4:30 p.m. and admission at the door is $10.
This weekend, the Greater Philadelphia Expo Center will also be the site of the Greater Philadelphia Boat Show (http://www.phillyboatshow.com). The show opens March 13 and runs through March 15 at the huge expo hall in Montgomery County.
The boat show offers the opportunity for patrons to shop and compare without having to travel all around to a variety of different dealers. It provides an excellent learning experience for those who are not already boating families, but would like to know more about boating and related activities.
Special show prices from most of the dealers also make this event a good shopping opportunity for those people who already own boats and are ready to trade in and move up.
Types of boats offered at the show will include ski boats, saltwater boats, pontoons, bass boats, motor yachts, jet boats, PWCs, runabouts and deck boats. Other displays will present information on marinas, parts, accessories and boating safety.
The show will offer a wide array of products for boating enthusiasts including boating supplies, books, clothing, marine financial and insurance services, electronic navigational devices and engines.
Show hours are March13 from 1-8 p.m., March 14 from 10 a.m.-7 p.m. and March 15 from 11 a.m.-5 p.m. Admission is $7 for adults and free for children (16 and under).
Back in the mid-1960s, both Dionne Warwick and Billy J. Kramer and the Dakotas had a hit with a song called "Trains and Boats and Planes." Well, there are no local events featuring planes this weekend but you have boats in Oaks and trains in Wilmington.
There will be a lot of model trains and a lot of toys on display and for sale when Greenberg's Train & Toy Show visits the area for a two-day stop at the Chase Center on the Riverfront (815 Justison Street, Wilmington, Delaware, 630- 279-4087, www.greenbergshows.com).
The show, which is scheduled for March 14 and 15 from 10 a.m.-5 p.m. both days, will have a wide variety of toys for sale — space toys, Thomas the Tank Engine items, dolls, collectible bears, Barbie, Matchbox, action figures, die-cast models, wrestling stars, Pokemon figures and much more. And, there will be an amazing array of toy trains.
The event will feature a number of operating train displays, including First State Model Railroad Club's HO Scale Layout, Independent Hi-Railers Eastern Division's O Gauge Layout, New Jersey Southern N-Trak's N Scale Layout, Northern Delaware Model Railroad Club's HO Scale Layout and Tim's Miniature Transit's HO Scale Layout.
Other special attractions will be the "Roaming Railroad", which is a riding train for kids and adults, Roaming Raceway's "Interactive R/C Car Racetrack", which is one of the c country's most advanced model racing tracks.
This weekend's show will also offer free clinics on a wide variety of topics, including track work, using accessories and using a digital command control. There will be a large number of dealers with toys, trains, accessories and hobby publications. Other features include hourly door prizes.
Tickets for adults are $9 and are good for both days. Children (12 and under) are admitted free.
On March 14, Historic Rock Ford Plantation (881 Rockford Road, Lancaster, 717-392-7223, www.rockfordplantation.org) will present its special "Tavern Night" from 6-10 p.m.
Participants will be able to experience an 18th-century tavern setting with "delicious food and drynke," period board and card games, and musical entertainment in the Rock Ford Barn.
Billed as "A Festive Evening in General Hand's Tavern," the event will offer a variety of 18th-cenrtury dinner entrees including a "Hodge Podge of Corned Beef and Cabbage," "Chicken Pudding" and "Ragoo of Vegetables." Dessert choices are clotted cream, plum tarts and ginger cakes.
Tickets are $40 for adults and $12 for children (12 and under). Reservations are required.
The Afternoon Music Club of Phoenixville (610-933-8696, http://www.afternoonmusicclub.com) is presenting the fourth concert of its 2014-2015 on March 17 at 1 p.m. The concert showcases Ellen Tepper playing the Celtic harp. The event will be held at the First United Methodist Church, which is located at 865 South Main Street in Phoenixville.
A brief business meeting of the club follows each program and then refreshments follow the meeting. New members are welcome and will pay half the yearly dues at this season midpoint for the three remaining concerts. Visitors are always welcome and are requested to pay $8 at the door. A "Visitor" is anyone who is not an invited guest of a member.
Video link for Ellen Tepper — https://www.youtube.com/watch?feature=player_embedded&v=DUORnNsn_XE
History buffs will have their final chance to check out exhibits that are closing after this weekend at two local historic sites.
The exhibit running through March 15 at historic Pennypacker Mills (5 Haldeman Road, Schwenksville, 610-287- 9349, www.montcopa.org/pennypackermills) shows the story of Galusha Pennypacker, a Brevetted Major General and Medal of Honor recipient for valor at the Battle of Fort Fisher in North Carolina. This exhibit recognizes the 150th anniversary of the battle.
The story of Galusha Pennypacker began in a small house in Valley Forge. From humble beginnings, this cousin of Pennsylvania Governor Samuel W. Pennypacker was 17 when he volunteered to serve in the 9th Pennsylvania Volunteers.
Mercer Museum (Pine and Ashland streets, Doylestown, 215-345-0210, www.mercermuseum.org) also will shut out the lights on a featured exhibit on March 15.
The exhibit "House & Home" takes visitors on a tour of houses that are both familiar and surprising. It travels through past and present to explore the varied history and cultural meanings of the American home. This traveling exhibition is drawn from the flagship installation at The National Building Museum in Washington, D.C. and was curated by Sarah Leavitt.
Another exhibit at the Mercer Museum will close on March 15 — "Re-Discovering Bucks County Fraktur: Recent Acquisitions."
In 1997, the museum presented a major exhibit featuring the Pennsylvania-German color drawings and decorated manuscripts known collectively as Fraktur. The exhibit focused on those created primarily in Bucks County.
This winter, in conjunction with other exhibits at the Philadelphia Museum of Art and the Free Library of Philadelphia, the Mercer mounted an exhibit featuring Fraktur pieces acquired by the museum since 1997. These embellished manuscripts were executed by schoolmasters, itinerant scriveners, ministers, and others skilled with pen and brush.
Admission to the Mercer Museum is $12 for adults, $10 for seniors, $6 for children (ages 6-17) and free for children (5 and under).
This is also the final opportunity to take advantage of a special offer from the Hagley Museum and Library (Route 141, Wilmington, Delaware, 302-658-2400, www.hagley.org).
Hagley has been offering free admission throughout the winter. This includes all exhibitions, site tours, weekend demonstrations and other activities — everything with the exception of ticketed events. After March 13, the offer comes off the table.
This weekend, the 16th Annual Delaware Foundation for the Visual Arts Spring Art Show (www.DFVA.org) will be held at the Hagley Museum's Soda House. Hours are 5:30-8:30 p.m. on March 13, 10 a.am-5 p.m. on March 14 and nopon-4 p.m. on March 15. Tickets are $10 for Friday and $5 for Saturday or Sunday.
More than 60 professional artists from the Brandywine area will exhibit and sell original new works of art created for this event. The show features a high quality collection of original art, including paintings, sculpture, porcelain, ceramics, jewelry and limited edition reproductions. This year's "Honored Artist" is Steve Oliver.
Now through the end of March, the Brandywine River Museum of Art (Route 1, Chadds Ford, 610-388-2700, www.brandywinemuseum.org) is featuring a major retrospective exhibition of artist Jamie Wyeth that examines his distinctive approach to realism over the course of six decades.
The exhibit "Jamie Wyeth" includes more than 100 paintings depicting the landscapes of the Brandywine Valley and coastal Maine as well as family members and fellow artists. On March 13 and 14, the museum is presenting a special attraction — "The Art of Jamie Wyeth Tour." Tours will be offered at 10 and 11:30 a.m. and 1 and 3:30 p.m. (weather permitting).
The Brandywine River Museum of Art is open daily from 9:30 a.m.-4:30 p.m. Admission is $15 for adults, $10 for seniors (ages 65 and over), $6 for students and children (ages 6-12) and free for children (under six) and Brandywine Conservancy & Museum of Art members.
Visits to museums provide good family fun all throughout the year. But, they can be especially good in the middle of winter as a way of giving children a chance to escape cabin fever.
The Delaware Museum of Natural History (4840 Kennett Pike, Wilmington, Delaware, 302-658-9111, http://www.delmnh.org) has a new attraction "The Robot Zoo," which will be open through May 25. Admission to the museum is $9 for adults, $7 for children (ages 3-17), $8 for seniors (age 60 and older) and free for children (under three).
Visitors to "The Robot Zoo" will be able to explore the biomechanics of complex animal robots to discover how real animals work. It reveals the biomechanics of robot animals including a chameleon, a platypus and a giraffe.
The Garden State Discovery Museum: (2040 Springdale Road, Cherry Hill, New Jersey, 856-424-1233, www.discoverymuseum.com) is presenting a special program called "Passport to Discovery" on selected weekends now through the end of March.
This weekend's theme is "Latin Dance." Visitors are invited to celebrate Latin dancing at 11 a.m. and 1 and 3 p.m. in a "Dance 101" session. Additionally, there will be Latin dance music playing in the theater in between sessions, and related crafts at the art table.
The final celebration in the series will be "International Day of Forests" on March 21and 22. Admission is $12.95 plus tax for adults and children (12 months and over) and $11.95 plus tax for seniors.
The Adventure Aquarium (1 Riverside Drive, Camden, New Jersey, 856-365-3300, www.adventureaquarium.com) is presenting "Dinosaurs of the Deep," an exhibit that allows spectators to travel into an underwater world of millions of years ago when giant prehistoric monsters ruled the seas.
Admission to the Adventure Aquarium is $25.95 for adults and $18.95 for children (ages 2-12). Children under two are admitted free with a paying adult.
The Hands-on House Children's Museum (721 Landis Valley Road, Lancaster, 717-569-5437, http://www.handsonhouse.org) offers a variety of educational attractions geared to the younger set.
Some of the featured interactive exhibits are "Right in Your Backyard," "E-I-E-I KNOW," "Mostly Make-Believe," "Marty's Machine Shop," "Face Painting Porch," "Corner Grocery" and "Post Office."
Another good way to forget about the grayness of winter days is to check out the "Orchid Extravaganza," which is running now through March 29 at Longwood Gardens (Route 1, Kennett Square, 610-388-1000, www.longwoodgardens.org).
The exhibit features approximately 5,000 orchids in bloom along with a variety of displays and special exhibits throughout its four-acre conservatory. There are displays of orchids in planting beds, containers and innovative exhibits. Admission to Longwood Gardens is $20 for adults, $17 for seniors and $10 for students.
Another way to get out of the house on winter weekends is to hit the trail.
The Brandywine Valley Wine Trail (610-388-6221, www.bvwinetrail.com) is celebrating the 12th anniversary of the popular event this year. The event will take place on March 14, 15, 21, 22, 28 and 29 from noon-5 p.m. each day. Barrels on the Brandywine passports are available at any of the Wine Trail member locations for $15.
The passports entitle holders to tour, taste and participate in activities at all four member wineries — Black Walnut Winery (3000 Lincoln Highway, Sadsburyville, 610-857-5566, www.blackwalnutwinery.com), Kreutz Creek Vineyards (553 S. Guernsey Road, West Grove, 610-869-4412, www.kreutzcreekvineyards.com), Paradocx Vineyard (1833 Flint Hill Rd., Landenberg, 610-255-5684, www.paradocx.com) and Borderland Vineyard (3000 Lincoln Highway, Sadsburyville, 215-236-9154, borderlandvineyard.com)
The Chaddsford Winery (632 Baltimore Pike, Chadds Ford, 610-388-6221, www.chaddsford.com) will present an event called "Wine and Fondue" on March 14, 15, 21, 22, 28 and 29 from noon-6 p.m. on Saturdays and noon-5 p.m. on Sundays.
Participants will be able to experiment with food-friendly wines. Tasting includes the fondue (chocolate, cheese or both), a plate of goodies for dipping and a tasting of five wines (seven if you go with the chocolate-and-cheese option).Tickets are $20 for either cheese or chocolate or $35 for both. Space is limited so reservations are required.