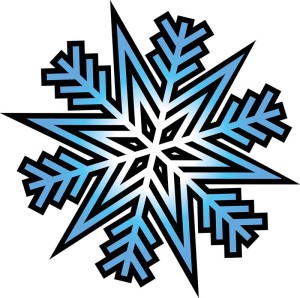 Much of Chester County is expected to be hit with a fairly heavy snow storm Saturday afternoon, with total accumulations of between 4 and 7 inches, but it may be what follows that causes more headaches for local residents.
The snow is expected to turn to a freezing mix, with the potential of coating surfaces with as much as a 1/10th of an inch of ice before finally turning to rain in the overnight period. Between the ice — which could lead to downed tree branches and potential power outages as well as slick roads in the early morning hours of Sunday — and the rain, snow removal could be a challenge for some Sunday, as temperatures run into the 40s.
In what has been a frigid winter, once again local officials are telling county residents to be prepared.
"It is important to be prepared for winter weather before it strikes to decrease your risk," said Robert Kagel, Director of Chester County Department of Emergency Services.  "We urge everyone to sign up for a text and E-mail service called ReadyNotifyPA (www.readynotifypa.org), which allows county and municipal officials to send E-mail or text messages to cell phones, pagers or other E-mail enabled devices during an emergency.
"We also recommend that residents review and plan for any emergency by going to www.readychesco.org" adds Kagel.
If you must be out in the weather, CCDES has a few suggestions for items to have one hand in case of emergency:
• Rock salt or other environmentally safe products to melt ice on walkways.
• Sand to improve traction.
• Snow shovels and other snow removal equipment.
• Adequate clothing and blankets to keep you warm.
• Sufficient heating fuel and/or a good supply of dry, seasoned wood for your fireplace or wood-burning stove.
"Winter weather can be risky for people who don't take the proper precautions, and I urge everyone to take the time to check their homes, before the winter weather starts this weekend," says Tom Glass, Chester County's Deputy Director for Emergency Management.