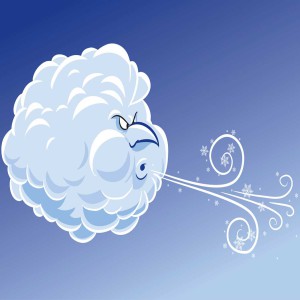 After being hit by some of the coldest temperatures in decades, with some wind chills below -20 degrees, parts of Chester County are bracing for what could be the season's biggest snowfall Monday night into Tuesday, with the potential to snarl the morning commute and close schools, especially in the southern portion of the county.
After a deep freeze took overnight temperatures below zero in many parts of Chester County — Monday's high is expected to be 19 — snow is forecast to start tonight, according to the National Weather Service. The NWS issued a Winter Weather Advisory starting at 5 p.m., calling for snow, likely heaviest between midnight and 6 a.m. Tuesday. Snowfall should be complete by about 10 a.m. Tuesday, according to the forecasts.
Predicted accumulations are in the 3 to 5 inch range, with larger accumulations expected in the southern parts of the county as the storm system appears to be moving on an almost due east course. But, as has been the case with recent storms, the computer models show a variety of possible snow amounts, depending on storm track.
There are some models depicting a less aggressive storm, which could reduce snowfall amounts (1-2 inches), while others hint at bigger snowfall totals (more than 10 inches in the southern portion of the county), depending on how close a low pressure system comes to the coastline. Local residents are advised to keep up to date on the latest storm track and forecasts, as they could change as Monday wears on.