No outbreaks yet; prevention, response & public education top priorities
By Kim Chiomento, Staff Writer, The Times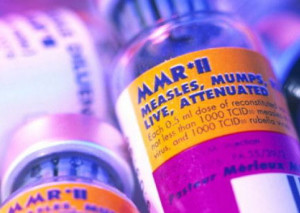 WEST CHESTER – With the measles outbreak dominating national headlines; The Times has reached out to the Chester County Health Department to provide our readers a local, behind the scenes perspective on  efforts underway to help prevent, and respond to, a measles outbreak close to home.
According to Chester County Health Department (CCHD) Communicable Disease Investigator, Jan Achenbach, as of late Friday afternoon the County has not investigated any confirmed cases of measles.  However, steps are well underway to respond in case this scenario changes.
For the first time in its history, Thursday, the CCHD hosted a conference call with more than 30 school nurses to discuss and address managing a communicable disease; in this instance, measles.  The nurses were representatives from a broad range of school districts from across the County.
"It was a very successful call filled with great participation, information, questions and a wonderful opportunity to chat with our school nurses…the Health Department provided both disease and reporting information, along with educating school nurses on Health Department follow-up procedures," says Achenbach, "And, a conference call summary is also available for those nurses not able to participate that includes a survey portion for additional questions that the Department will directly respond to."
Achenbach confirmed that Chester County receives regular updates from the US Centers for Disease Control & Prevention regarding the measles outbreak nationally.
Achenbach explains, "The county is prepared to respond to this disease, its reporting protocols, and to assist with preventative information and directives as needed."  Friday, the county activated a special measles 'tab' on its website to provide additional information on the disease to residents; and steps on how to properly report suspected cases.
According to the CCHD home page, measles is a highly contagious respiratory disease caused by the measles virus and begins with mild to moderate fever, cough, runny nose, red eyes, and sore throat. Two to three days after symptoms begin, tiny white spots (Koplik's spots) may appear inside the mouth. Three to five days after the start of symptoms, a red or reddish-brown rash appears, often on a person's face near the hairline and spreads downward to the neck, trunk, arms, legs, and feet. Measles can be transmitted four days before rash onset to four days after rash onset and a measles diagnosis is confirmed by laboratory testing.
The US Centers for Disease Control & Prevention (CDC) website provides information on why parents should vaccinate and help protect their children against the potentially dangerous measles, mumps, rubella (German measles) diseases and lists the following symptoms, complications and guidelines:
Measles causes rash, cough, runny nose, eye irritation, and fever. Complications can include ear infection, pneumonia, seizures (jerking or staring), brain damage, and death.
Mumps causes fever, headache, and swollen glands. Complications can include deafness, meningitis (infection of the brain and spinal cord covering), painful swelling of the testicles or ovaries, and rarely, death.
Rubella (German measles) causes rash, mild fever, and arthritis (mostly in women). If a woman gets rubella while she is pregnant, she could have a miscarriage or her baby could be born with serious birth defects.
Children should get 2 doses of Measles, Mumps & Rubella (MMR) vaccine:
The first dose at 12 months through 15 months of age
The second dose at 4 years through 6 years of age
The CDC notes that these are the recommended ages, but, children can get the second dose at any age, as long as it is at least 28 days after the first dose. Before any international travel, infants 6 months through 11 months of age should have at least one dose of MMR vaccine. Children 12 months of age or older should have two doses separated by at least 28 days.  For additional information including a list of frequently asked questions about measles, visit the CDC's website: www.cdc.gov.  The CDC also has a mobile app available on iOS, Android and Windows 8 tablets; users can click on 'Disease of the Week', search for measles and test their knowledge of this and other diseases combined with easy to access, accurate health information.
The Chester County Health Department provides the measles vaccine (MMR) to children from birth through age 18, immunizations are free for uninsured families and those that meet eligibility requirements; vaccines are also available for a fee. Achenbach notes that adults who were born on or after 1957 should receive the MMR (measles, mumps & rubella) vaccine if they do not have documentation of prior vaccination, or documentation of being exposed to or having the measles.

To get vaccinated, residents can visit Chester County Health Department's Walk-in Immunization Clinic Hours: (Government Services Building 601 Westtown Rd, West Chester, PA) Tuesdays:  9am – 4pm, Wednesdays: 11am – 6pm, Fridays:  9am – 4pm. A parent or guardian must accompany child and bring along the child's immunization records.  Additional information is available by calling the Department at (610) 344-6252 or by visiting the official Chester County website www.chesco.org . As with any medical decision, the public is encouraged to consult a physician; and be informed of both the benefits and risks associated with vaccinations.