SO much good stuff was submitted for the Dr. Martin Luther King holiday, The Times dedicated a special section to those volunteering in his honor…be sure to check it out! Got good stuff to share?  Email kim@chescotimes.com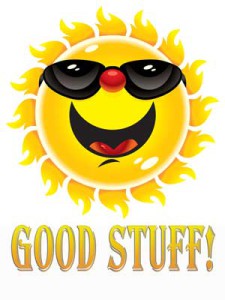 Helping Women "Fly"….Wings for Success Grand Opening: Wednesday, January 21, 4- 7 PM 457 Birch Street Kennett Square. Wings for Success empowers women in need to pursue employment & financial security by providing women access to free, work-appropriate clothing, offering support, advocacy and confidence-building. For more information and to support Wings for Success visit: www.wingsforsuccess.org
Tremendous Techies… Unionville Chadds Ford School District's First Tech Challenge (FTC) Robotics Team, Flaming Phoenix, brought home numerous awards. The team is comprised of five students from UHS: Christy Ammon, Kaelyn Gaza, Austin Hwa, CJ McClure, and KC Simmons and two students from Patton M.S.: Thomas McClure and Justin Warner. FTC competitions differ from other robotics competitions because teams are paired up with other schools to compete as an alliance. UCFSD's alliance, with schools from Philadelphia and Fort Washington, finished 2nd overall and took home the Finalist Alliance Trophy. UCFSD's Flaming Phoenix team was the 1st place winner for the PTC Design Award. Patton Super Starbots capture 1st place in Oxford FLL regional competition and also captured 1st place for the Core Values award, and 1st place for the Robot Performance award given to the team with the highest single robot mission.  They scored 365 points!   They have qualified to advance to the Champion's Tournament scheduled for February 14, 2015 at Delaware State University.
Nothin' but Net! ...Kennett High's Forward, Jackson Hyland, scores milestone 1,000 points this week vs Octorara. Hyland takes home the game ball; Octorora takes the win. Downingtown West's Maddie Dew hit 1,000 points December 31st –Maddie also took home the game ball; but Central Bucks South chalked-up the win.
A Royal 'Ball'…Oxford Area High's Drama Department requests the pleasure of your company: Saturday, January 31st from 12-2 PM at OAHS. This FREE grand fete is hosted by the OAHS' musical cast and crew of Rogers & Hammerstein's Cinderella. Parents and children are invited to enjoy an afternoon of crafts, games, and snacks as well as spend time with the Cinderella characters. There will even be an opportunity for a back stage tour and photos with the Prince and Princess!
House Proud…Salesianum's Tucker House students raised & donated $1,100 to Wilmington's Urban Promise; an organization that helps children and young adults gain skills necessary for academic achievement, personal growth and servant leadership. Tucker House has a close relationship with Urban Promise, as 'Sallies' students provide after school tutoring services throughout the year. 'Sallie's' mixed-grade House system replaces traditional homerooms, provides service and leadership opportunities to students from all grades….
Johnny on the Spot...WC East's John Wansink coordinated 'Johnny's Teddy Bear Drive'…his efforts provided every patient staying Christmas Eve & Christmas Day at Nemours/AI Dupont Hospital for Children a stuffed animal to help provide them comfort during this special time of year.  Way to go John!
The Chesco Hills are Alive with the Sound of Music… Twelve Kennett High School musicians have been selected for PA Music Educators Association District 12 Honor Festivals. Erin Dooley (clarinet), A.J. Knotts (French horn), Yvonna Liszewski (flute), and Rebecca Ploener (bass trombone) will be part of the District Band Festival, KHS' Ileana Alfonso (soprano), Samantha Anthony (alto), Pearl Battalora (alto), Erin Dooley (alto), Yvonna Liszewski (alto), Alex Mark (bass), Marisa Maxwell (soprano), Colby Reeves (bass), and Duncan Smith (tenor) have been named to the District chorus and KHS' student A.J. Knotts will play the French Horn in the District Orchestra.
Scientifically Speaking…Rustin High's Science Olympiad Team won the Battle of Valley Forge Invitational at Connestoga High.  Rustin competed against 37 teams, from four states, taking home an impressive 1st, 2nd & 3rd place in 13 of 23 events!
It's fun (and free) to play at the YYYYY-M-C-A! … Sunday, January 18th, 12-3 PM the following YMCAs are hosting Family Fun Day: Brandywine, Kennett, Jennersville, Upper Main Line, Lionville & West Chester. The free afternoon will include swimming, games, group exercise demos and much more. These YMCAs are also offering NO JOINER FEE January, wahoooo!
School Board "101"….West Chester Area School District invite all community members interested in running for School Board Primary Elections to attend an informational meeting on the responsibilities associated with Board membership. "101" is being held January 22nd at 7 PM in the Spellman Administration Building. RSVP's are requested to Linda Wesley (484) 266-1018, lwesley@wcasd.net
'Famous'…Kennett High's head soccer coach, Mike Barr, was inducted into the PA Soccer Coaches Association Hall of Fame last week….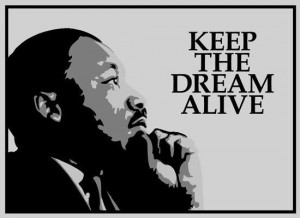 In Honor of Dr. Martin Luther King Day….
Coatesville Area Library: CYI and Sgt. Ollis are beautifying the lower level lobby and meeting space; while Arts Partners is converting a 59' wall into gallery space to better display Coatesville Area School District and local artists creations.
Kennett Consolidated School District: District-wide food drive to benefit Kennett Food Cupboard going on in all schools. Kennett Middle School is hosting a food drive competition–the homeroom, from each grade, who collects the most food wins FREE dance tickets!  The Times hears the competition is fierce!–Will it be Saikin, Petrick, Warren, Matthias, Doll, Ortiz or Engel's classrooms that bring home the tickets for their grades?  Stay tuned…we'll report back the totals in the next 'Good Stuff'…KHS students are participating in numerous Day of Service projects throughout the Kennett-area community.
Coatesville Area School District:  Is hosting its 5th Annual Martin Luther King Jr. Day of Service on Monday, January 19 at the Coatesville Area Senior High School.  Come and join the Coatesville Area School District and many community organizations in celebrating the life and values of Martin Luther King, Jr.  Activities will include: service projects at the Coatesville Public Library, City Gate, Ash Park, and the Coatesville Senior High School.  There will also be informational sessions and activities for all.  We highly encourage you to pre-register ont eh District's home page: www.casdk12.org/ Registration will also occur from 8:30am – 10:30am at the high school the morning of the event.
West Chester Area School District: WC East, Henderson, Rustin & Stetson Middle Schools have been collecting toiletries for donation to local homeless shelters.  Fern Hill Elementary special morning announcements educating students about Dr. King & his legacy.  Fern Hill teachers combine the announcements with associated classroom lessons.  Starkweather Elementary students completed research writing projects, crafts, activities and a food drive benefiting WC Food Cupboard, Westtown-Thornbury Elementary also held a food drive to benefit WC Food Cupboard.
Unionville Chadds Ford School District:  Hillendale Elementary – all hands on deck! The community is invited for big project: We will be making 100 quarts of turkey-vegetable soup, 300 bagged lunches filled with peanut butter & jelly sandwiches, homemade cookies & snack mix, water bottles, apples and greeting cards along and 300 homemade paper place mats… and we'll also be filling new backpacks with school supplies all as a part of our MLK Day of Service Monday, January 19.  The soup, bagged lunches, greeting cards, backpacks and place mats will be delivered to local organizations that support needy individuals and families throughout Southern Chester County. No need to sign-up in advance. Just show up to whatever session works best for you and your family…We hope to see you Monday, January 19th! UCF Students will also be participating in numerous service projects throughout the community.
Malvern Prep: 'Empty Bowls' event Monday, January 19, 2015 – 6:00 p.m; Adult tickets are $25.91 and tickets for Children 10 and Under are $15.64.  To reserve a ticket visit:   https://www.malvernprep.org/empty-bowls-2015. The MP family (students, teachers, alumni, parents & friends) have joined forces to create ceramic bowls to be used at this year's vent.  In 2014, MP made 850 bowls and raised more than $11,000 to feed the hungry.  A simple meal of donated soup and bread will be served to guests; after dinner, guest bring home their empty bowl as reminder that there are always empty bowls around the world.  In addition, there will be a silent auction featuring creations by students and local artists.  A special Times "shout-out" to MP's Jason McLarney who comes to school early to works in the ceramics studio and to help make a difference in someone else's life…
Franklin Mint Federal Credit Union CHANGE for CHANGE event – Marlborough Square Shopping Center 826 E. Baltimore Pike, KSQ – Saturday, January 17, 9-11:30  Bring in your change, FMCU will count it for you, and also provide you a receipt for your donation…Proceeds benefit Kennett Food Cupboard.
Carrying on the Dream….Martin Luther King Day Celebration, Breakfast & Day of Service-Monday, January 19th.  Breakfast 8-10 AM, Red Clay Room, KSQ, (Guest Speaker – Dr. Marjorie G. Adams, Professor, Morgan State University. Tickets are $15, guests are asked to bring a non perishable food item to benefit the Kennett Food Cupboard.) Breakfast will be followed by  Community Day of Sharing service projects at various venues. For tickets, more information and to get involved visit: www.mlkcommunity.org  or email mlkdayofsharing@gmail.com