Lunkhead sportswriters may keep him out, but we know the truth
By Mike McGann, Editor, The Times
More than likely, sometime Tuesday morning, we're going to see that Chester County's own Mike Piazza, hands down the best hitting catcher in baseball, just missed getting elected to baseball's Hall of Fame. Again.
No, it wasn't because of Piazza's shaky defensive game behind the plate (actually, I always thought he was kind of underrated), but because of unproven and arguably unfounded claims that the pride of Phoenxville used performance enhancing substances, or PEDs. Not once was it mentioned in any report, nor the did the man ever fail a drug test. But an appreciation for the facts seem to not be needed to vote for the Hall of Fame, just a valid membership in the Baseball Writers Association of America (BBWAA).
Nope, it's just a handful of sportswriters — and no, I refuse to call them journalists (the same ones who failed to actually report on the explosion of PED use in baseball from the mid-1980s until the early 2000s when, suddenly, actual journalists started covering the story) — who are now refusing the vote for Piazza because they "think" maybe, Piazza was using. Or they know a guy, who knows a guy, who…well, you get the idea.
Personally, I don't buy it. Heck, because a much larger than is generally understood percentage of pitchers were juicing — a fact still poorly and under reported by the sports media — if Piazza wasn't juicing and put those numbers up, he ought to go in with an extra gold star.
And again, as Piazza will likely get more than 70% of the vote, it's a small minority of lunkheads I'm talking about, folks who just can't rub two brain cells together.
Back in my days as a magazine editor covering New York baseball — and before that, as an editor in the tech category — I crossed paths with Piazza and had a handful of sitdowns with him on everything from why he loved Krell (a super high-end audio brand), to his thoughts on The History Channel (he's a bit of history geek), cars, and heavy metal music with some baseball mixed in between.
He's a good guy and someone Chester County can be proud to call its own.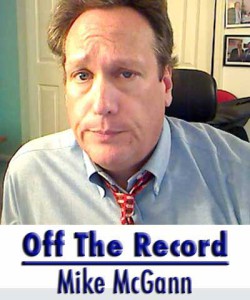 And more than anything, Piazza was a work-ethic guy. A guy who worked himself into becoming something — whether it was high school back yard sessions with Ted Williams — or turning himself into a decent catcher by sheer force of character.
He's a pretty sharp guy — not a shock since his dad Vince has a car dealership empire and has actually made more money than his superstar son — and a surprisingly honest one at times. I think if Piazza had used, he'd own up to it.
I remember an exchange with a sportswriter some years back about who was the best baseball player to come out of Chester County. He said Herb Pennock of Kennett Square. I shocked him, I think, by saying flat out that it was Piazza and that wasn't even close.
And to be fair, Pennock, a Hall of Fame pitcher with the A's, Red Sox and Yankees for 22 season, including the famous 1927 Yankees Murders' Row team, comes with his own special set of baggage, which to my mind is far, far worse than even confirmed PED use: Pennock was General Manager of the Phillies in 1947 and threatened not to play the Brooklyn Dodgers if Jackie Robinson took the field against his club. Pennock also presided over a Phillies team that spent much of that 1947 season acting like it was the National League's chapter of the KKK.
And less seriously, but still pretty high on the food chain of stupid, he was the guy who had the brainstorm to change the Phillies' name to Blue Jays during World War II (irony would provide Joe Carter in 1993 to kind of seal how bad that decision was).
But Pennock, who died suddenly in 1948, got voted into the Hall of Fame without much issue, even though his career numbers make him one of the guys in the Hall who are kind of marginal. There was a dustup some years back about building him a statue, but that was about it.
And yes, there were even worse people inducted in the Hall of Fame — Ty Cobb is widely thought to have murdered a man. And Cap Anson — the man responsible for excluding African Americans from Major League Baseball for generations — he's in the Hall, too. You could come up with a list of bad guys in the Hall of Fame.
Yet, with no evidence, no definitive claims against him, a handful of sportswriters deny Mike Piazza the honor he deserves this week.
So while a few lunkheads must make their point, we will celebrate the best ballplayer ever to come out of Chester County and the best hitting catcher to come out of anywhere. And next year, at this time, we'll celebrate his overdue election to the Baseball Hall of Fame.
Because anyway you slice it, Chester County's Mike Piazza is a Hall of Famer.