With holidays over, music venues crank up the schedule
By Denny Dyroff, Staff Writer, The Times
The "Motown Sound" began in 1959 when Berry Gordy Jr. founded Tamla Records in Detroit, Michigan. One year later, the record company was incorporated as the Motown Record Corporation with the name coming from "motor" and "town" — a reference to the city's link to the auto manufacturing industry.
Over the years, the "Motown Sound" became one of the most important influences in the record industry. With acts like Smokey Robinson and the Miracles, the Supremes, Stevie Wonder, the Temptations, the Four Tops, the Jackson Five and Marvin Gaye.
Motown's version of soul and rhythm-and-blues music created a crossover link that took the traditionally black R&B music to wider, more diverse audiences.
Now, there is a hit musical that is devoted to that sound and its development — "Motown the Musical." The show will visit Philadelphia for a two-week engagement from January 6-18 at the Academy of Music (Broad and Locust streets, Philadelphia, 215-731-3333, www.kimmelcenter.org), as part of the Kimmel Center's "Broadway Philadelphia" series.
Motown played a huge part in the racial integration of pop music as a conduit that brought inner city music to the suburbs and as an African American-owned record label which achieved crossover success. The Motown sound became a major influence in all genres of American pop music.
In the 1960s, Motown was in full stride. The label, which was small in comparison to its West Coast and New York counterparts, placed 79 records in the Top Ten of the Billboard magazine's Hot 100 record chart between 1960 and 1969. Despite many ups and downs since then, the label is still alive and is now a subsidiary of Capitol Records.
Directed by Charles Randolph-Wright, "Motown the Musical" is the true American dream story of Motown founder Berry Gordy's journey from being a journeyman boxer to a top-level music mogul who launched the careers of Diana Ross, Michael Jackson, Stevie Wonder, Smokey Robinson, Marvin Gaye and many more world-class musicians.
Featuring more than 40 classic hits such as "My Girl" and "Ain't No Mountain High Enough," "Motown the Musical" tells the story behind the hits as Ross, Robinson, Gordy and the whole Motown family fought against the odds to create the soundtrack of change in America. Motown broke down racial barriers and took listeners to a place where they all moved to the same beat.
The show's arrangements and orchestrations are by Grammy and Tony Award nominee Ethan Popp ("Rock of Ages") with co-orchestrations and additional arrangements by Tony Award nominee Bryan Crook("Smash") and dance arrangements by Zane Mark ("Dirty Rotten Scoundrels").
"Motown the Musical" is produced by Tony Award winning producer Kevin McCollum ("Rent," "In the Heights," "Avenue Q"), SONY Music Entertainment Chairman and CEO Doug Morris and Motown's "Main Man" Berry Gordy Jr.
Performances include are Tuesday through Thursday evenings at 7:30 p.m.; Friday and Saturday evenings at 8 p.m.; Sunday evenings at 6:30 p.m.; and matinees Saturday at 2 p.m. and Sunday at 1 p.m. Tickets range from $20-$130.50.
Many of the area's music clubs cut back on their schedule of live shows during the Christmas holiday season. The new year has arrived and the venues are now beginning to get back in full stride.
The Flash (102 Sycamore Alley, Kennett Square, 484-732-8295, http://www.kennettflash.org) will begin its 2015 schedule with a show on January 3 with the Rolling Thunder Blues Revue.
Based in Kennett Square, the Rolling Thunder Blues Revue included members of the soulful organ trio The Sermon and Mason Porter. The band has built a reputation for being much more than a traditional blues band. Instead, it offers blues-based music with a lot of improvisation combined with heavy-duty onstage intensity at its shows.
The RTBR features Rob Mastrippolito and Paul Wilkinson on guitars Biff McNeil on saxophone and Pat Hughes on drums. Showtime is 8 p.m. with tickets priced at $14 in advance and $16 at the door.
On January 4, The Flash will present an "Open Mic Night" hosted by Sam Kwietnak, a Philadelphia-based songwriter. The evening is scheduled to start at 7 p.m. Tickets are $4.
The Ardmore Music Hall (23 East Lancaster Avenue, Ardmore, 610-649-8389, www.ardmoremusic.com) will host the "Music for the Arts Benefit" on January featuring High Kick, The Griz Band, Droppin Deuce, Hunter's Cannon and 40 Ounces.
If you're a fan of Jeffrey Gaines and you haven't seen him perform lately, it's your fault not his.
Gaines, who is the headliner on January 3 at the Steel City Coffee House (203 Bridge Street, Phoenixville, 610-933-4043, www.steelcitycoffeehouse.com), performed at The Flash at the end of November and at the Ardmore Music Hall in the middle of December.
Gaines' eponymous debut album was released 22 years on Chrysalis Records. His most recent studio album "Toward the Sun" came out 11 years ago.
Even though his career is not being fueled by new music, his popularity has shown no signs of waning. Last month, he played shows in Bristol, Ardmore, Harrisburg and South Jersey.
His fans know not to expect any new recorded product from the veteran singer-songwriter-rocker.
"The new album hype happens every year — but it doesn't come from me," said Gaines, during a recent phone interview. "A new album is not in the works. I have no label, no backing, no interest. I got into tech too late. I don't know how to record on computers. I'm not a D.I.Y. guy.
"I'm not reluctant to do it — maybe reluctant to do it myself.  I've always made records for labels (recording companies). I just know how to do what I have to do. I go into a performance room with engineers and producers in the other room and big glass separating us."
Just because Gaines hasn't released any new music in recorded form doesn't mean the talented musician hasn't been making new music
"I write new songs all the time," said Gaines, a native of Harrisburg. "But, it would have to be a commercial release for me to put them on a record. And, it would be really hard to put out a record and know that it doesn't have a shot.
"I write a song almost every day. When I pick up a guitar, there is a new song waiting — a riff or a lyric. But, I never know if I'm going to work these songs into my set. My fans want to hear my songs that they know. For me, the job now is to just go out and give the fans what they want."
Opening for Gaines' show at Steel City will be Amy Faden and Tom Guest. Tickets are $20 in advance and $22 day of show.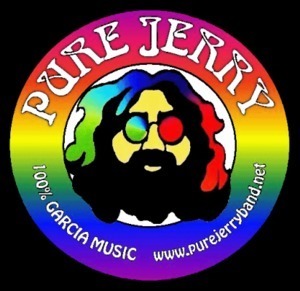 The World Café Live at the Queen (500 North Market Street, Wilmington, 302- 994-1400, www.queen.worldcafelive.com) will spring back into action on January 2 with Pure Jerry on the Upstairs Stage. The Grateful Dead-influenced act bills itself as "100 % Garcia Music" (referring the Dead's late legendary guitarist Jerry Garcia).
On January 3, Krush and Mothership will perform on the Downstairs Stage while the Upstairs Stage will feature Wickedwayz, Luvshuffle and Meltdown. The Upstairs Stage will also host the 4W5 Blues Jam on January 7.
Philadelphia's World Café Live (3025 Walnut Street, Philadelphia, 215-222-1400, philly.worldcafelive.com) has a full schedule for its Downstairs Stage — Lost Haven, Furthermore, Hope for Heyden, and Vine Street on January 2, The Tinnitus Awareness/Benefit Concert Featuring Last Leaf, Stall Speed and Ukeandoitman on January 3 and Day 26 and Good Girl on January 4.
On January 7, the music will be provided by Jeff Daniels — yeah, that Jeff Daniels…the well-known movie star. Also on the bill will be the Ben Daniels Band.
The line-up for the Upstairs Stage includes Gooch and the Motion with Casey Alvarez & Brook DiCaro on January 2, "Solid Citizen Presents! Central PA in Philly) on January 3, Alyssa Joseph with Amy Faden & Josh Mayer on January 4, and Johnny Showcase with Timur and the Dime Museum on January 7.
Chaplin's (66 North Main Street, Spring City, 610-792-4110, http://chaplinslive.com) will have a New Year's Day concert at 8 p.m. with a triple bill featuring Brothers & Sisters, Nick Cianci (from Riley Road) and Matt Fairorth (from the Dingleheads).
The venue's schedule for the upcoming week also includes Kerv, Bizzy and Canlas on January 2, Jake Curry and Jared Templeton on January 3 and and "Open Mic Night" on January 4.
The first show of the New Year at the Sellersville Theater (24 West Temple Avenue, Sellersville, 215-257-5808, www.st94.com) will have Hal Ketchum as the headliner on January 2.
Ketchum, a veteran country artist, scored his first big hit in 1999 with "Small Town Saturday Night" from his gold debut album "Past the Point of Rescue." A string of Top 10 hits followed including "Sure Love," "Hearts Are Gonna Roll," "Mama Knows The Highway" and "Stay Forever."
He has totaling more than four million CD sales and has released 11 albums. Ketchum's most recent album "I'm the Troubadour" just came out in October 2014. His show will start at 8 p.m. with tickets priced at $25 and $39.50.
The Sellersville Theater will also present Lights Out, a Frankie Valli and the Four Seasons tribute show, on January 3 and Rude Boy George on Januar y 4.
Chameleon Club (223 North Water Street, Lancaster, 717-299-9684, http://www.chameleonclub.net) will have Medusas Disco, The Stonewall Vessels, The Pursuit and Harpoon on January 2, "Cover Band Saturdays" on January 3 and a comedy night featuring Joe DeRosa, Shane Gillis, Wes Williams and Brendan Krick on January 4.
On January 3, Tellus 360 (24 East King Street, Lancaster, 717-393-1660, www.tellus360.com) will present Kyle Morgan with Fellaheen in an early evening show and the Green Onions Reunion Show later in the evening. On January 4, there will be a 2 p.m. show by Matt Wheeler. Then, Tellus 360 will be closed from January 5-15.
The Candlelight Theater (2208 Millers Road, Arden, Delaware, 302- 475-2313, www.newcandlelighttheater.com) just finished its long run of "A Christmas Carol" and will unveil its new production "The New Mel Brooks Musical Young Frankenstein" on January 17.
The Rainbow Dinner Theatre (3065 Lincoln Highway East, Paradise, 800-292-4301, www.RainbowDinnerTheatre.com) just finished its run of a holiday show and will premiere its next comedy "Squabbles" on January 23.