Trains, trees and holiday stuff everywhere, and what to do if the holiday isn't your thing
By Denny Dyroff, Staff Writer, The Times
December 25 is just a few days away and the Christmas spirit is everywhere — or at least it's supposed to be. One thing for sure — Christmas events are everywhere. Over the next week or so, you can head in any direction and find a holiday event to attend.
There are even special events that are scheduled for December 25, and some bring us back in time to less uncertain era in our nation's history.
On Christmas Day, there is often a lull in the time period between the early morning hours when presents are exchanged and the late afternoon when a multi-course holiday meal is served.
If you're looking for something different to do during this time gap, consider taking a trip to Washington Crossing State Park (1112 River Road, Washington Crossing, 215- 493-4076, www.ushistory.org/washingtoncrossing).
In a tradition that has existed for more than a half-century, the park's rangers and associates present a program which features a re-enactment of George Washington crossing the Delaware River with his troops.
This year's 62nd annual staging of the free event, which will be held weather permitting, will take place at 1 p.m. at Washington Crossing State Park. Activities will get underway at noon with George Washington delivering an address to his troops.
There will also be presentations of other famous speeches as well as a display by re-enactment groups of what military camp life was like during the era. The focal point of the free event will be when Washington and his men actually recreate the crossing of the Delaware River in a small group of wooden Durham boats.
This week, there will also be another local event honoring George Washington, an American hero who spent December in this area in 1777.
On December 19 from 6-8 p.m., Valley Forge National Historical Park (Route 23, Valley Forge, 610-783-1099, www.nps.gov/vafo) is presenting its annual March-In. The event commemorates a major happening in the American Revolution — the arrival of the Continental Army at Valley Forge on December 19, 1777.
Visitors to the park can join living history interpreters for candlelight tours and a "march" to up to Muhlenberg's Brigade. There will be demonstrations of camp life by historical re-enactors along with park staff and volunteers. The candlelight tours are a quarter-of-a-mile and the camp life demonstrations are outside so attendees should dress for weather conditions of the day.
There will also be a lot of activity in the Visitor Center which will be open all evening. There will be performances by the Colonial Revelers singing group and free refreshments.
Visitors will be able to watch a historic chocolate making demonstration and sample an 18th-century hot chocolate recipe featuring American Heritage Chocolate.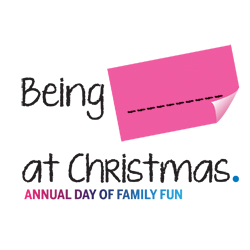 For some folks, whether it be for religious or personal reasons, Christmas isn't something they celebrate. While the long-running meme about folks eating Chinese food and seeing a movie abounds, there are options for those who would like to do something fun and decidedly not Christmas-y.
If you're a Jew, a Hindu, a Buddhist or a Muslim, Christmas is not a religious holiday. Fortunately for them, there is a special event in Philadelphia at Christmastime created for people who do not celebrate Christmas.
The long-running annual event is held each year on December 25 at the National Museum of American Jewish History (101 South Independence Mall East, Philadelphia, 215- 923-3811, www.nmajh.org).
For years, the event was known as "Being Jewish at Christmas." Now, the name of the one-day celebration, which will run from 10 a.m.-5 p.m. on December 25, is called "Being ­­­­_ _ _ _ _ _ at Christmas."
The museum's website offers the following invitation — "Snowy…Jewish…Happy…Caring…Buddhist…Generous…Family…Creative…Friendly…Sparkly. Fill in your own blank and join us for our annual day of family fun!"
The event will feature music, comedy, children's activities and refreshments. At 11:30 a.m. and again at 1:30 p.m., there will be performances by stand-up comedian The Great Holtzie, a local veteran who has been named Philadelphia Magazine's "Best of Philly" Comedian for Kids.
Baby Loves Disco, which is billed as a "family-friendly dance party sensation," will be spinning classic tunes guaranteed to get guests dancing and moving. Performance times are 10:30 a.m.-noon and 12:30-2 p.m. There will also be "Storytime" sessions at 10:30 and 11:30 a.m. and 12:30, 1:30 and 2:30 p.m.
As an added attraction, there will be screenings of three short films — The Three Stooges' "A Plumbing We Will Go" at 3 p.m., "Playing the Ponies" at 3:30 p.m. and the Marx Brothers' "Duck Soup" at 3:45 p.m.
Tickets for the popular annual event are $12 for adults and $5 for children.
When December draws to a close each year, the Kimmel Center (300 South Broad Street, Philadelphia, 215-893-1999, www.kimmelcenter.org) celebrates the holidays with its "Free at the Kimmel Series," which gets underway on December 19 with the
"Show Stoppers: Winter Revue — Some Enchanted Evening."
"Some Enchanted Evening," which has a cast of more than 50 high school students, features favorite fairytale characters in a new story — a story with unexpected friendships and dramatic surprises.
The showcase event of the "Free at the Kimmel Series" is always "Tuba Christmas." This year, it will be presented on December 21.
The annual "Tuba Christmas" celebration has been such a success, the Kimmel has opted to present two performances that will feature as many as 100 local tuba, sousaphone and euphonium players who gather, rehearse and perform holiday classics — all in the same day. Performances are scheduled for noon and 5:30 p.m.
Additional "Free at the Kimmel" holiday shows include "Festival of Lights" on December 21, "Creative Music Program Winter Concert" on December 23, "Happy Feet" movie screening on December 27 and "New Year's Day Celebration!" on January 1.
Two very popular attractions in Lancaster County at this time of year are the National Christmas Center Family Attraction & Museum (3427 Lincoln Hwy East, Paradise, 717-442-7950, www.nationalchristmascenter.com) and Choo Choo Barn — Traintown U.S.A. (Route 741 East, 226 Gap Rd, Strasburg, 717-687-7911, www.choochoobarn.com).
Located in the heart of Amish Country, the National Christmas Center Family Attraction & Museum takes visitors on a journey through Christmases past and present. It features 20,000 square feet of life-sized, walk-through, indoor exhibits including more than a dozen main galleries and a variety of ever-changing smaller exhibits.
The galleries examine both the secular and the religious aspects of Christmas. The religious galleries are "The Art of the Nativity", "O Holy Night" and "The First Christmas."
Some of the secular galleries are "Yes, Virginia, There is a Santa," "Another Successful Night," "TudorTowne Animated Storybook Village," "Toyland Train Mountain," "Images of Santa,", "Christmas around the World," "Santa's North Pole Workshop and Reindeer Barn" and "A Pennsylvania Christmas."
Choo Choo Barn — Traintown U.S.A., which is located in Strasburg just a stone's throw from the Railroad Museum of Pennsylvania and the Strasburg Railroad, has been a destination for train fans for over 50 years.
Founded more than 50 years ago, Choo Choo Barn — Traintown U.S.A. presents a 1,700 square foot train layout featuring over 150 hand-built animated figures and vehicles and 22 operating trains. The majority of trains that run on the display are "O Gauge" trains but there are also some HO Gauge trains as well as one N Gauge train.
Several of the original pieces and animations are still on the display today, including the ski slope, ski lodge and ice skaters, Dutch Haven, the Willows, the two-lane moving highway (in front of Dutch Haven), the farm with the tobacco barn, the Strasburg Fire House, the church beside Dutch Haven and a few other houses.
The layout features a special Christmas display now through December 31. The homes and businesses along the tracks have been decked out with holiday trim. And, there are 53 hidden Santas located around the display for visitors to find.
Tickets are $12 for adults and $5 for children at the National Christmas Center Family Attraction & Museum. Tickets are $7 for adults and $4 for children at Choo Choo Barn — Traintown U.S.A.
There are also a number of holiday events featuring bigger trains — full-sized trains, many of which are powered by steam locomotives and all of which have Santa Claus as their special guest passenger.
The West Chester Railroad (Market Street Station, West Chester, 610-430-2233 or www.westchesterrr.net) is running its "Santa's Express" trains on December 20 and 21 at 11 a.m., 1, 3 and 5 p.m.
The 90-minute journey on the trail line's heated decorated train travels through the Chester Creek Valley. Santa Claus will be greeting everyone at Market Street Station and then going along for the ride to Glen Mills. Adult fare for the West Chester Railroad trips is $22. Tickets for children (ages 2-12) are $16 while toddlers (ages 9-23 months) get to ride for $6.
The Wilmington & Western Railroad (2201 Newport Gap Pike, Wilmington, Delaware, 302-998-193, www.wwrr.com) will run its "Santa Claus Express" on Saturdays and Sundays now through Christmas. Tickets are $18 for adults, $17 for senior citizens and $16 for children (ages 2-12).
Santa and Mrs. Claus will be riding along with passengers on the steam-powered 90-minute round trip to Ashland Station. He will be greeting everyone on board and offering chocolate treats to the youngsters. Santa will also be posing for pictures with his fans.
The tourist rail line will also be running special "Holiday Night Express Trains", featuring a peaceful evening ride in the railroad's 1929 Doodlebug rail car. Tickets for these trains, which run now through December 30, are $12 for adults, $11 for senior citizens and $10 for children.
The Strasburg Rail Road (Route 741, Strasburg, 717-687-7522, www.strasburgrailroad.com) is running its "Santa's Paradise Express" now through December 20. Santa will be the featured guest on each ride from Strasburg to Paradise and back. Tickets for rides on the Strasburg Railroad are $17 for adults, $11 for children (ages 3-11) and $3 for toddlers (under age 3).
The New Hope & Ivyland Railroad (32 Bridge Street, New Hope, 215-862-2332, www.newhoperailroad.com) is operating its "North Pole Express" now through December 23. Tickets are $45.95 for adults, $43.95 for children (ages 2-11) and $12.95 for toddlers.
One of the best model railroads in the area is at the Morris Arboretum (100 Northwestern Avenue, Chestnut Hill, 215-247-5777, www.business-services.upenn.edu/arboretum/index.html).
The display, which is open to the public now through January 4 in the winter garden of the Morris Arboretum, has a quarter-mile of track featuring seven loops and tunnels with 15 different rail lines and two cable cars, nine bridges (including a trestle bridge you can walk under) and bustling model trains.
The buildings and the display are all made of natural materials. Philadelphia-area landmarks are all meticulously decorated for the holidays with lights that twinkle. Admission to the Morris Arboretum is $16 for adults, $14 for seniors (65 and older) and $8 for students and military.
Model trains will also be included in "A Brandywine Christmas," which is running now through January 4 at the Brandywine River Museum (Route 1, Chadds Ford 610-388-2700, www.brandywinemuseum.org).
The family-oriented annual holiday event features an array of interesting holiday displays, including an extensive O-gauge model railroad and thousands of natural "critter" ornaments on holiday trees.
The "critter" ornaments are used to decorate holiday trees, wreaths and diorama settings throughout the museum. The intricately designed ornaments are made from all-natural materials by museum volunteers and have found homes on trees at the White House and the Smithsonian Institution.
"A Longwood Gardens Christmas," the festive holiday display at Longwood Gardens (Route 1, Kennett Square, 610-388-1000, www.longwoodgardens.org), is running now through January 11. It features spectacular lights, lavish decorations, holiday music and colorful displays featuring thousands of brilliant poinsettias, brightly decorated trees and fragrant flowers — all inside the heated Conservatory.
A special attraction at the 2014 "A Longwood Christmas" is the botanical tourist site's bird-inspired display. The colorful annual event also has a lot of outdoor attractions such as fountain shows and nighttime light displays. Longwood's Christmas celebration also includes a wide array of seasonal music — holiday concerts, organ sing-alongs and carillon performances.
When the sun goes down at Longwood, a night-blooming garden of more than a half-million lights strung on close to 100 trees with approximately 40 miles of wire comes to life. A carillon with 62 cast bells plays holiday music every half hour during daylight hours. Longwood's Open Air Theatre fountains dance to holiday music each half hour — temperature permitting.
As always, admission by "Timed Ticket" — tickets issued for specific dates and times. Timed ticketing limits the number of people in the Gardens at any given time and allows guests to enjoy minimal lines and a better viewing experience. There are different prices for "Peak" and "Off Peak" times.
Admission to Longwood Gardens is $20 (non-peak), $27 (peak) for adults), $17/$24 for seniors (ages 62 and older) and $10/$13; students (ages 5-18).
The popular annual event "Holidays at Hagley," which is included with regular admission, is running now through January 6 at Hagley Museum and Library (Route 141, Wilmington, Delaware, 302-658-2400, www.hagley.org).
The 2014 edition of "Holidays at Hagley" features tours of Eleutherian Mills, which is the first du Pont family home built in America. The tours, which will be presented each day from 10 a.m.-4:30 p.m., feature decorations in a combination of styles from both the 19th and 20th centuries.
The 1803 du Pont family ancestral home, Eleutherian Mills, will feature holiday decorations and interpretation on the French traditions of exchanging gifts on New Year's Day and the celebration of Twelfth Night.
Dried flowers, greenery, fruits, and other natural materials create a beautiful holiday ambiance accentuated by soft lights and Christmas music. This year's exhibit is inspired by the winter pastimes and pursuits of the property's former residents.
Admission is $14 for adults and $5 for children (ages 6-14).
This year's 36th annual staging of "Yuletide at Winterthur" is running now through January 4 at Winterthur Museum, Garden & Library (Route 52, Wilmington, Delaware, 800-448-3883, www.winterthur.org). It highlights the winter celebrations of H. F. du Pont and his family at Winterthur in the first half of the 20th century. It also ties in with Winterthur's "Costumes of Downton Abbey" exhibition.
Special family activities include "Downton Afternoon Tea Buffet" (December 28 and January 4), "Brunch with Santa" (December 20 and 21) and the "Yuletide Touch-It Room" (Monday–Friday, 2:30-4:30 p.m.; weekends, 12:30-4:30 p.m.). Timed Yuletide Tour reservations are required. Admission to Yuletide at Winterthur is $25 for adults, $23 for seniors and students and $5 for children.
Nemours Mansion & Gardens (Route 141 South, Alapocas Drive, Wilmington, Delaware, 302-651-6912, www.nemoursmansion.org) is celebrating the Christmas season now through December 31with special three-hour holiday-themed tours.
During the holiday period, the guided tours will include several stories of the house and part of the gardens. Many of the rooms featured in the tour will be decorated as they would have been when DuPont resided there in the early 1900s while some will retain their traditional period decorations. Tickets for the tour at Nemours are $15.
The Historic Odessa Foundation's 2014 Christmas Holiday Tour will be presented now through January 4 in Odessa's historic district (Main Street, Odessa, Delaware, 302-378-4119, www.historicodessa.org).
This year, the Historic Houses of Odessa's Corbit-Sharp House (c. 1774) will be the focal point for the literature-inspired Christmas Holiday Tours. The exhibit is inspired by the classic fairy tale "Snow White."
Herr's Snack Food Factory (20 Herr Drive, Nottingham, 610-932-9330, www.herrs.com). Formerly known as "12 Days of Christmas at Herr's," the event now is called "Christmas Snacktacular."
"Christmas Snacktacular," which runs now through December 24, features a variety of activities nightly for 10 days rather than 12 days. The area around the factory site will be illuminated with thousands of lights and holiday displays.
A fun — and somewhat different — way to celebrate the holidays is to go on a "Holiday Hayride" at Arasapha Farm (1835 Middletown Road, Gradyville, 610-459-2944, www.holidayhayride.com).
Arasapha Farm is featuring its "Holiday Hayride" on December 19, 20, 21, 22, 23, 26, 27 and 28 from 5:30-8:30 p.m. each night — weather permitting. Tickets are $15 for adults, $12 for seniors and $10 for children (ages 2-8).
Guests will ride on sound-equipped hay wagons through a six-acre holiday wonderland featuring huge light displays, decorated trees and buildings, a variety of Christmas scenes, live Reindeer and a beautifully animated Santa's workshop. The hayride last about 20 minutes and is choreographed with all the favorite songs of the season.
After the wagon ride, guests are encouraged to gather around the bonfire to enjoy hot beverages. There also will be opportunities to have pictures taken with Santa and check out the live nativity scene that features real animals and actors.
The Brandywine Valley Wine Trail's "Holiday Open House" (www.bvwinetrail.com) is several years old and well on its way to becoming a Chester County tradition. The event will be held this year on December 20, 21, 27 and 28
Five local wineries from the BVWT will be hosting special holiday celebrations including
Penns Woods Winery (124 Beaver Valley Road, Chadds Ford, 610-459-0808, www.pennswoodswinery.com) and Borderland Vineyard (332 Indiantown Road, Landenberg, 215-436-9154, www.borderlandvineyard.com).
The other three are Black Walnut Winery (3000 Lincoln Highway, Sadsburyville, 610-857-5566, www.blackwalnutwinery.com), Kreuz Creek Vineyards (553 South Guernsey Road, West Grove, 610-869-4412, www.kreuzcreekvineyards.com) and Paradocx Vineyard (1833 Flint Hill Road, Landenberg, 610-255-5684 or www.paradocx.com).
The Mount Hope Mansion (Route 72, Cornwall, 717-665-7021, www.parenfaire.com) features an annual holiday celebration honoring Charles Dickens. The event, which is set in the mid-1800s, is called "Dickens of a Christmas."
Various rooms in the mansion have been temporarily converted into mini-theaters which will host performances of some of the most popular holiday tales, including Dickens' "A Christmas Carol." Tickets for adults are $16.95 on weekdays and $18.95 on weekends. Children's tickets are $9.95 for all shows.
There are two popular family holiday attractions located close to Mount Hope — one a few miles to the west and the other a few miles to the south.
"Christmas Candylane," which is the annual holiday event at Hersheypark (100 West Hersheypark Drive, Hershey, 800-HERSHEY, www.hersheypark.com), is running now through December 31. Tickets are $12 per person.
Visitors to Hershey can also experience the winter wonderland called "Hershey Sweet Lights, A Holiday Drive-Thru Spectacular." The attraction, which has an admission fee of $24.15 on Fridays and Saturdays and $19.15 the rest of the week, is a two-mile drive through wooded trails featuring approximately 600 illuminated, animated displays.
Dutch Wonderland Family Amusement Park (2249 Route 30 East, Lancaster, 866-386-2389, www.dutchwonderland.com) is hosting its "Dutch Winter Wonderland" now through December 30 on Saturdays, Sundays and select weekdays (December 26, 29 and 30). Tickets are $12.99.
There is also another amusement park in the area that has geared up for the holidays.
Now through December 31, "A Very Furry Christmas" will be presented by
Sesame Place (100 Sesame Place, Langhorne, 215-752-7070, www.sesameplace.com). The event is a one-of-a-kind family-friendly celebration with everyone's favorite furry friends — Grover, Oscar and the rest of the gang from Sesame Street. Admission is $24.
Philadelphia's version of the Christmas villages found in cities throughout Europe is open now through December 28. "Christmas Village in Philadelphia" (Broad and Market streets, Philadelphia, 215-391-3017, www.philachristmas.com) is set up each holiday season in Love Park on the west side of City Hall.
Vendors selling traditional European food, sweets and drinks are set up in 60 wooden booths and timber houses that form a medieval village. They will also offer a unique shopping experience with international holiday gifts, ornaments, jewelry and high-quality arts and crafts.
Bethlehem, which is known as the "Christmas City" is presenting its version — Christkindlmarkt Bethlehem (PNC Plaza at SteelStacks, 645 East First Street, Bethlehem, 610-332-1300, http://www.christmascity.org) — now through December 21.
Christkindlmarkt Bethlehem showcases aisles of exquisite handmade works by the nation's finest artisans. The market also features live performances of Christmas music and vendors with an amazing variety of tasty food items.
Not far from Bethlehem, you'll find Koziar's Christmas Village (782 Christmas Village Road, Bernville, 610-488-1110, www.koziarschristmasvillage.com). The attraction, which is now in its 67th season, will be open every night through January 1 — including Christmas Eve, Christmas Night, New Year's Eve and New Year's Night.
The village is a visual wonderland with a large amount of holiday displays and special attractions such as a huge model train display, a toy shop, a country kitchen, indoor and outdoor Christmas displays. Admission to Christmas Village is $9 for adults, $8 for seniors (65 and older) and $7 for children (ages 4-10).
If sitting in a comfortable theater seat watching a live performance of holiday-themed show sounds to you like a fun way to get in the spirit of the season, you have a number of attractive options — including two top-flight productions of the ballet "The Nutcracker."
The annual presentation of "The Nutcracker" by the Brandywine Ballet will have four shows now through December 21 at West Chester University's Emilie K. Asplundh Concert Hall (700 South High Street, West Chester, 610-696-2711, www.brandywineballet.org).
The Brandywine Ballet's performances of the ballet are scheduled for December 19 at 10 a.m., December 20 at noon and 4 p.m., December 21 at 4 p.m. Tickets are $25, $32 and $42 with the morning performances priced at $18.
The First State Ballet's "The Nutcracker," which is performed in conjunction with the Delaware Symphony Orchestra and Wilmington Children's Chorus, will be staged this weekend at the Grand Opera House (818 North Market Street, Wilmington, Delaware, 800-37-GRAND, www.firststateballet.com).
Performances are scheduled for December 20 at 2 and 7 p.m. and December 21 at 2 p.m. Adult tickets range from $28- $48. Tickets for students (18 and under) are half-price and there are $5 per ticket discounts for seniors.
Several other stage shows with Christmas themes are playing in the area over the next few weeks.
The Candlelight Theater (2208 Millers Road, Arden, Delaware, 302- 475-2313, www.nctstage.org) is presenting the holiday classic show "A Christmas Carol" now through December 23. Tickets, which include a tasty buffet dinner, are $59 for adults and $33 for children (ages 4-12).
The Rainbow Dinner Theatre (3065 Lincoln Highway East, Paradise, 800-292-4301, www.RainbowDinnerTheatre.com) is presenting its holiday production "Burglar's Holiday" now through December 28. Ticket prices range from $48-$54.
The American Music Theatre (2425 Lincoln Highway East, Lancaster, 800-0 648-4102, www.AMTshows.com) has its holiday show running now through December 30. The show features spectacular vocal harmonies, lively musical arrangements, impressive dancing, elaborate scenery, elegant costumes and the music of the AMT Orchestra. Tickets are $42.