Registration for YMCA of Greater Brandywine winter sports leagues and clinics begins December 15 and runs through January 18. Register before December 21 for a $15 savings.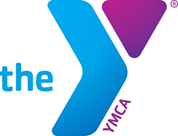 A variety of sports leagues such as basketball, indoor soccer, floor hockey, indoor flag football and volleyball are available at different branches and open to youth ages 3 to 14. The leagues run from February 2 to March 28. 
Kids will learn the basics of their sport, develop skills, get playing time and have tons of fun. The leagues offer competition to challenge every child's ability and focus on fair play and teamwork.
While membership is not required to join the leagues, full-privilege members may join any branch league at the membership fee with no extra charges. 
Register online at www.ymcagbw.org or contact your local branch for more information: Brandywine YMCA, Coatesville; Jennersville YMCA, West Grove; Kennett Area YMCA, Kennett Square; Lionville Community YMCA, Exton; Oscar Lasko Youth Program Center, downtown West Chester; and West Chester Area YMCA, West Chester.