Question over workman's comp payments; main tax rate to hold steady
By Karen Cresta, Correspondent, The Times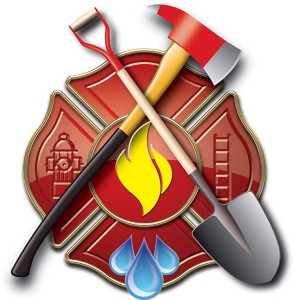 EAST MARLBOROUGH – A rare township Board of Supervisors' meeting on a Wednesday night, as the township building was needed Monday night for election day preparations, much of the focus of the meeting was on a possible hike of the emergency services tax.
Tuesday's election saw State Rep. Chris Ross win his 158th District seat back  just weeks after being placed on the ballot to replace township Board of Supervisors' chair Cuyler Walker. Walker cited "personal reasons" for his Sept. 26 withdrawal from the race, but has continued his role in township government.
It was a role that found him in some differences with at least one of his colleagues, Robert Weer, over whether an increased fire tax should also cover workman's compensation insurance for volunteer firefighters at Po-Mar-Lin and Longwood fire companies, as supervisors discussed an increase of the fire tax from .65 mils to .75 mils for 2015.
Weer argued that the tax should not pay for the insurance, while Walker plainly felt otherwise. Weer wanted to clarify that workman's compensation should not be taken from the increased fire tax since it is budgeted in the general fund's expense portion.
"I feel it's a double taxation," Weer said.
Walker said his recollection was that contrary to Weer's position not to take workman's compensation from the fire tax, it was decided it was appropriate to fund it from the tax since it was "directly related to taxpayers' costs associated with fire protection."
Jane Laslo, Township Manager, indicated she didn't think it ever was taken directly from the fire tax but would need to check on it and if so it could be corrected.  Walker agreed that since the tax is only being paid once it should be accounted for once in the budget either in the general fund or the fire tax.
Walker ended the debate noting that the budget is not yet final and that decisions can be made when all of the questions have been answered.
"Let's agree that what we are asking for is more information before making a decision on the budget."
Laslo's request to make public notice of the increased mil was unanimously approved.   More information regarding the source of workman's compensation would be obtained and discussed next month.
The fire tax, used for fire rescue only, does not include emergency management services, ambulatory services, or fire hydrants.
The rest of the budget discussion was smoother, as again the township will not need to raise the general use tax rate.
Laslo announced that there was no change in the general fund township rate proposed. She was surprised that despite the number of appeals and changes in tax assessments, it would remain the same at 1.05 mil.  There was an increase in property transfer taxes this year so far to make the total $279,000 and there were still two more months to go.  Also, open space at .2 mil and the library tax at .183 mil would not change from the previous year's budget.
In other township business, the contract for Ocean Port to supply road salt for the 2014-2015 winter season was approved.  Ocean Port was the low bidder despite an increase of approximately $2 per ton from last year.  They still remained approximately $10 per ton below other bidders.
Also approved was the bid to do the Phase 1 improvements to Unionville Park that was opened in September.  This would include paving and landscaping.  Jim Hatfield, Township Engineer, explained that the low bid would be approved contingent upon an additional insurance rider.  The bid was slightly lower than the estimated $84,500 for Phase 1 of the supplemental improvements.  The other two bids were higher by $20,000 (+/-) and the additional two bids were much higher than that.
Lt. Richard D'Ambrosio of the Avondale State Police gave the annual police report. D'Ambrosio reviewed the high number of calls received from the township.  Over the past 90 days, 262 calls were received.  Of those calls, 33 were car crashes and 22 were considered reportable due to injury or car tows.  The car crashes were primarily on US-1 near the Longwood area attributed to the increase in population and traffic.
The township had a total of 41 criminal incidents including three assaults, five burglaries and five drug arrests.   The highest of incidents were related to 24 thefts in which 16 were retail thefts at Walmart.
D'Ambrosio emphasized that with the holidays approaching it is important for residents to be careful of package delivery because of thefts.  It helps to leave  notes on front doors to have drivers deliver packages to the backs of homes.  It is also important to hand deliver monetary gifts designated for trash men or postmen  to avoid thieves who may intercept the money if left in mailboxes or trash cans.  He urged residents to keep an eye out for each other and if something is seen out of the ordinary to call the police.