County-wide flu vaccination & prevention programs ramp-up
By Kim Chiomento, Staff Writer, The Times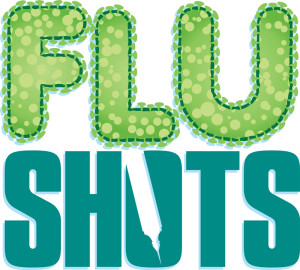 Thousands of county residents have begun rolling-up their sleeves to get vaccinated and help stop the spread of the influenza virus, commonly called the flu.  Some lucky eligible residents are even able to "sniff" the nasal mist vaccine version instead.
While there has been much press and focus lately about Enterovirus D-68 (EV-D68) and Ebola virus; the flu poses a far greater threat to the general population every year, with more than 36,000 Americans dying of the virus in the 2013-14 flu season.  To help prevent a major outbreak, The Chester County Health Department is currently running flu vaccination clinics at area schools and at its West Chester based Government Services Center (GSC) for adults and children over the age of six.
Vaccinations are currently being scheduled on Tuesdays, Wednesdays and Fridays at the GSC – 601 Westtown Road, Suite 190, West Chester,  (610) 344-6252.  Vaccinations at the GSC are free for those who do not have health insurance or are underinsured; a complete list of pricing for others is also available on the Health Department's home page. Getting a vaccination appointment is easy:  Visit www.chesco.org , click on the Health Department link, then click on the "schedule a flu vaccination" tab and you will be redirected to an online vaccination scheduling center.  Or, you can also email: registration@chesco.org.
Many area High Schools have already held their community-wide vaccination clinics, however, a few area high schools have sessions on the calendar in coming weeks:  Coatesville Area High School: Oct. 28, and Kennett High School: Nov. 5.  In many instances, the school clinics are free to students and their families.  For other residents, most major insurance plans are accepted with little to no out-of-pocket expenses for the resident.  For specific details, consent forms and locations, please visit the respective district home pages:  webs.coatesville.k12.pa.us/cshweb and kcsd.org
Another convenient option for county residents include visiting retail locations like major pharmacies including: CVS, Rite-Aid and Walgreens and WalMart; all of which host flu vaccination programs and accept most major insurance plans.  Additionally, various community centers and employers will also host flu vaccination clinics; be on the lookout for postings and communications at work and in your travels throughout the Chester County area.
Most importantly, it's not too late to get protected.  While the CDC does recommend that people try to get vaccinated in October; it takes only about two weeks after being vaccinated for the antibodies to take effect to help prevent infection.  With height of the flu season usually hitting between December and February annually, county residents who are medically eligible are encouraged to get vaccinated soon
The flu is serious: The Centers for Disease Control & Prevention (CDC) estimates that between 3,000 and 49,000 Americans die each year as a result of the flu and related complications, depending upon the severity of the outbreak that year.  One reason for concern is that complications (like bacterial pneumonia) often set-in 1-2 weeks after the initial flu infection.  And, complications can also aggravate an individual's pre-existing conditions like congestive heart failure, bronchitis, asthma, and various pulmonary diseases.
At risk individuals also include: Children younger than five (especially those under the age of two), pregnant women and adults age 65 years an older.  For specific recommendations on who should and who should not (relevant to certain allergies) please visit www.cdc.gov/flu  and always consult your doctor.