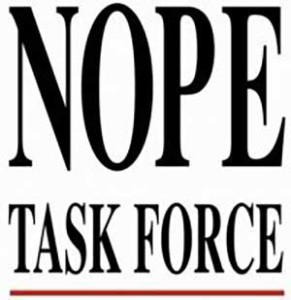 EAST MARLBOROUGH — Did you know that in 2013, there were more than 24 heroin overdose deaths in Chester County? Or that one in five teens has abused prescription drugs? NOPE (Narcotics Overdose Prevention and Education) Task Force of Chester County is providing an educational presentation on the dangers of substance abuse for parents and community members on Wednesday, Oct. 15 at 7 p.m.
The event is being locally sponsored by FOCUS and the Unionville-Chadds Ford Education Foundation.
All are welcome to attend this free and informational presentation that will take place in the Unionville High School Auditorium, located at: 750 Unionville Road (Rt. 82).  Family members and experts will explain the facts regarding the issues our youth are facing each day, including prescription drug abuse, drug interaction, signs of substance use, addiction, parenting strategies, and where to get help.
The cornerstone of NOPE's mission is the personal, high impact presentation delivered to middle and high school students throughout the school year.  This message is delivered graphically and emotionally from several perspectives.
First, from a professional who describes the interaction of drugs on the developing brain, then from a law enforcement official who has the grim task of making death notifications to distraught families and finally, from 2 family members who have suffered the loss of a child to a drug overdose. The presentation is meant to evoke emotion, and demand the attention of the students.
Throughout the presentation, real local stories of students who have lost their lives to drugs and alcohol are shared to illustrate the education points and show the reality of the consequences that drug and alcohol abuse can cause. Following virtually every presentation, a number of students seek help, either for themselves, or someone they know.
NOPE Task Force is a non-profit 501c-3 organization; the Chester County chapter was formed in 2014.  NOPE's mission is to diminish the frequency and impact of overdose death through community education, family support and purposeful advocacy. Since its inception in Palm Beach County in 2004, NOPE has been increasing awareness through multi-media and multi-modal presentations. For more information about NOPE Task Force of Chester County, please contact Chelsey Price at: 484-444-0412 or by email at: chelsey,price@holcombbhs.org or visit www.nopetaskforce.org. 
NOPE of Chester County is sponsored by: Thomas P. Hogan, District Attorney, County of Chester, Pennsylvania; PA Attorney General Grant; Chester County Human Services;Chester County Department of Drug and Alcohol; Pamela Stouch Scholarship Fund; The Jonathan Moules Memorial Steps4Hope Foundation; Holcomb Behavioral Health Systems; Community Cares- UPMC; CRC- Bowling Green; and Private Donations.