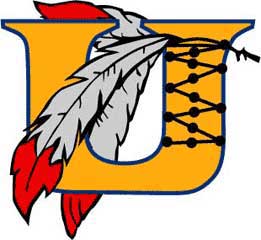 WEST CHESTER — The Unionville High School boys varsity soccer team, ranked no. 1 in the District 1 AAA power rankings, kept its undefeated streak intact with a thrilling 1-0 road win over a very talented and tenacious West Chester Rustin team Tuesday night.  With the win the Indians advance to 10-0-1 on the year.
In what can only be described as a physical contest, UHS jumped out in front just 10 minutes into the game.   Tim Yarosh, Senior mid fielder, sent a free kick from the 25 yard line into the box where he found Senior co-captain Brian Cortese.
Cortese headed the ball towards the goal but he was stopped by the Rustin keeper Liam Grady.  But Grady lost the rebound and Junior Centerback Jack Seilus cleaned up the rebound and put the ball in the back of the net.  It was Selius' first goal of the season and with it he became the 12th player to score for the Indians this year.  No team in the Chest-Mont has more individual goal scorers than the Indians this year.
But this game was not about the Indians offense prowess.  The Unionville defense anchored by Senior co-captains, Henry Shafer, Andrew Chegia and Brain Cortese, continued to thwart the Rustin offense throughout of the game.  Time and time again, especially in the second half, Rustin aggressively serve the ball into the UHS defensive end only to be met by a backline defense that refused to break.
The Indians next home game will be Thursday Oct. 9 at 7 pm.  The game against Coatesville will also be senior night.