Boys take on Springfield, girls battle Downingtown East for title
By Brett Ciancia, Correspondent, UnionvilleTimes.com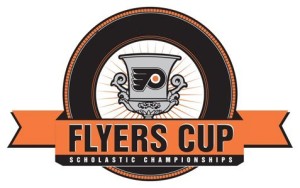 Excitement is building around the Unionville High School Men's Hockey Team and its thrilling postseason run in the Flyers Cup Playoffs.
The boys take on Springfield (Delco) in the Class A Final at 7 p.m. Friday at Iceline in West Chester. The girls' contest against Downingtown East is slated to start at 8:45 p.m.
After a 12-4-2 regular season record, the Indians secured a no. 2 seed in the Ches-Mont League playoffs, a separate tournament from the Flyers Cup.  In the opening round of the league playoffs, Unionville knocked out Spring-Ford, 7-4, but fell to the West Chester East Vikings in the following round.
However, their spot in the state Flyers Cup tournament was already secured and they entered as the third ranked team.  So far the tournament has been plagued with upsets, including #1 West Chester Rustin losing to #16 Penncrest and #2 Radnor losing to #10 Methacton.
Luckily, the #3 Indians were able to fend off #14 Archbishop Carroll in a 1-0 shutout thanks to Austin Rinck's goal and Chris Sutera's goaltending.  The second round brought a rematch with #6 West Chester East; Unionville got their revenge winning 4-1.  The highlights included two more Rinck goals, and the 'double-post miracle' when an East shot ricocheted off of one post and went horizontal just in front of the goal line and then bounced off the other post, to preserve the Unionville lead.  The win clinched a spot in the Flyers Cup Final Four against #10 Methacton.
The semifinal started out quickly with Jon Murrison's goal just 30 seconds into the game.  However, Methacton fought back to tie the game at one, and then take the lead on a penalty shot.  Unionville fought back in the second period when Jake Quinn tied the game on a breakaway goal.  The first half of the third period was filled with Indian penalties, but the defense and Sutera kept Methacton from regaining the lead.  Finally, Matt Brady scored to break the tie and take the lead with 6 minutes remaining.  Quickly, Billy Donovan scored to seal the Indian's 4-2 victory.
Once again, this team proved itself with another huge playoff win, a win that was cheered on by 100+ fans in the student section.  The fan support has been increasingly impressive this postseason, and all Unionville students and the surrounding community are encouraged to come out to IceLine Friday night at 7pm to cheer on the Indians as they pursue the school's first Flyers Cup Championship since 1998.  The title game against #4 Springfield will be an electric atmosphere and an important moment in Unionville sports history.
The girls are looking to defend their 2010 title and feature a slick, speedy offense. The talented squad features Annabeth Donovan, along with Lillian Henjes, Sarah Rogers and Molly Topp. The Indians defeated Radnor to advance the finals.