Child seat safety event planned for Sept. 17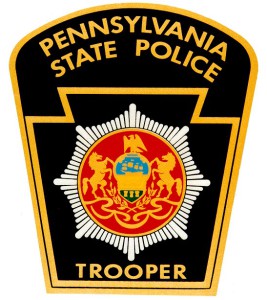 AVONDALE — The Pennsylvania State Police reminded local residents Wednesday that they should to be sure and take the time to lock doors to their vehicles and homes.
Police said, as always, criminals look for easy access to property and an unlocked garage or car door can be the perfect opportunity. Residents can help protect their home and family by taking a few steps to lock criminals out.
To deter thieves from targeting your vehicles, residents are reminded to protect their valuables by doing the following: 
• Lock car doors and close all windows when you leave your car
• When parking at home, use your garage, if you have one, and lock your car inside your garage
• If you don't have a garage, try to park in a well-lit area
• Do not leave anything of value inside your vehicles, even if your vehicle is locked. That includes money, jewelry, wallets and weapons
• Call the police department if you see any suspicious persons loitering in the area
If you are a victim of crime, it is important that you report the incident to the Pennsylvania State Police at 610-268-2022. This information helps our detectives track trends and patterns throughout the county.
State Police in Chester County will be conducting a free Child Safety Seat Install/Check-up event on Thursday September  18 between the hours of 2:00 and 8:00 pm at the Avondale Fire Company. This event is in conjunction with Child Passenger Safety Week and is by appointment.  Contact Trooper Samantha Minnucci at (610) 268-2102 to schedule.
Troopers certified as child safety seat technicians will assist parents and caregivers with the installation of child safety seats and will offer information on best practices and common misuse issues. This event is free of charge.