Picks for six products not to miss this autumn
By Kelly Hockenberry, Columnist, The Times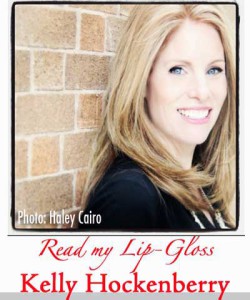 Fall is officially here…although, technically not according to the calendar OR Mother Nature.  But, as far as I am concerned, once school begins, I am ready for the fashion transition. Here are the six things I'm obsessed with this month:
1. Shellac Indigo Frock: My addiction to dark colored gel manicures is at an all time high this time of year. I am ready to abandon the pastel and tropical hues of summer and embrace my inner goth. This deep navy is going to be my go-to for a while.
2. The Beach Waver: The curling iron that promises (from the hundreds of reviews I have read) to be the answer to my hairstyle woes. What makes this gadget unique are the "Right" and "Left" buttons that automatically (and precisely) twist the hair into perfect "beachy" waves. Sign me up! And, if you see me on the streets of Kennett looking like a mermaid, you'll know to buy one. I'll keep you posted.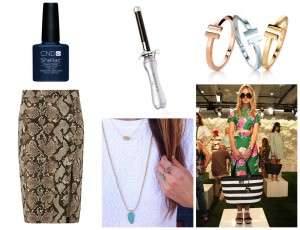 3. The "T" Bracelet: Tiffany's competition to the iconic Cartier Love bracelet. With options in rose, white or yellow gold, it is the perfect layering piece for your arm party! Unfortunately the price tag of $5,000 (no, I did not mistakenly add a zero) is somewhat daunting. I'll put it on my Christmas list, but, I'm not confident Santa thinks I'm worthy.
4. Altuzarra for Target: Debuts September 14th. I predict that Target's latest designer collaboration will sell out quickly. Grab your sleeping bag. If anyone gets to this snake print pencil skirt before I do, there will be in trouble.
5. Kendra Scott Shaylee Pendant: The long, arrow shaped necklace is on my wish list for fall. I am picturing it layered with my shorter pieces over a sweater or dress. Selections from the Kendra Scott line are available locally at Ashley Austin Boutique right here in Kennett.
6. Kate Spade Spring 2015: Fashion Week in NYC is always a joy to absorb. The interpretation of designer couture into wearable, everyday pieces is something that Kate Spade achieves flawlessly. I am in LOVE with this graphic floral crop top and skirt!
There you have it. My top six picks. What is on your radar this month? Share in the Comment section below!
Happy Weekend!