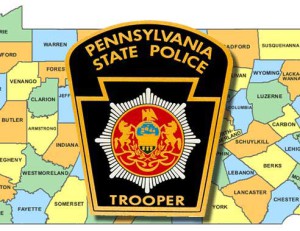 EAST MARLBOROUGH — State Police continue to investigate an accident that killed a Kennett man on Rt. 926, just after midnight Sunday.
Police said that Arthur Joseff Teitsort-Birog, 24, was riding his bicycle east bound on Rt. 926 near Schoolhouse Lane when the accident occurred. A Pocopson man, Alan Michael Medina Barajas, 21, was driving a 2004 Jeep Liberty eastbound on the roadway at the same time.
Police said, just past the intersection of Rt. 926 and Schoolhouse Road, Medina Barajas' Jeep struck the back of Teitsort-Birog's bike, causing the rider to be thrown through the air about 10 yards, where he landed in the grass. Teitsort-Birog was discovered by State Police on the side of the road a little over two hours later, but he had died. Police said the rider was wearing a helmet.
Medina Barajas was found by police at his home, and police said there was moderate damage to the front of his car.
Although no charges have been filed as yet, State Police say they continue to investigate the matter. Anyone with any further information regarding this crash or anyone who may have witnessed or been in the area of this crash is asked to contact Trooper Allan McMurray at the Avondale Barracks,  at (610) 268-2022.