Sudden, violent storms race across area on Thursday evening
By Mike McGann, Editor, The Times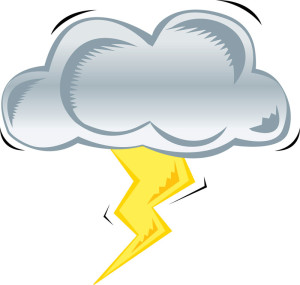 A series strong storms raced across parts of Chester County Thursday night, leaving downed trees, power lines and blocked roadways in various parts of the county.
As of Friday morning, PECO was reporting some 50,000 locations in the county without power, down from more than 100,000 — and the company expects to have most power restored by Saturday.
The damage was in random patterns, as the fierce, but short-lived storm passed through areas. Some described it as sounding like a freight train passing next to their homes. The storm does not appear to have spawned any tornados, according to the National Weather Service.
Trees snapped, shattered and in some cases, appeared to have almost exploded in the sudden fury of the storm — with narrow paths of destruction, leaving nearby areas largely unaffected.
But the fierce nature of the storm appears to have caused a large number of downed trees and tree branches across the area, some of which took down power lines. Thursday evening, power lines littered Creek Road in Birmingham, as township police moved to close the roadway, awaiting PECO repair crews.
In Chadds Ford, in Delaware County, there were reports that a tree and wires down on Bullock Road had effectively blocked traffic in and out for about 50 homes.
Power was reported out in various parts of the county. The Longwood area — around US-1 — was without power Friday morning.