To The Editor,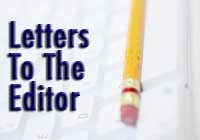 Many thanks to the Tri-M Corp, for sponsoring the beautiful Fireworks display on Saturday night, 6/28/14.
It's been years since Willowdale has seen such a wonderful display.   We live in Willowdale Crossing, and were able to enjoy them.   We realized that Tri-M was having an employee and family, function at the Yellow House, and were so happily surprised to watch such a fun event.
Thanks again, for giving the neighbors a fun evening to remember!!!
Kathy Riley
Willowdale Crossing,
East Marlborough