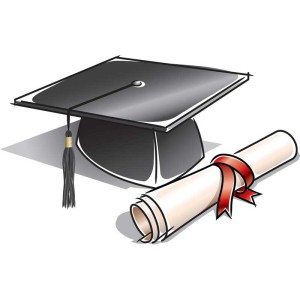 WEST CHESTER – State Sen. Andy Dinniman announced that the Senate Education Committee voted 8-2 Friday to return control of high school graduation requirements to local school districts.
"This is a victory for so many students, parents, teachers and education advocates throughout the Commonwealth and especially here in Chester County, which has become the epicenter of the movement against make-or-break graduation exams," Dinniman, who serves as minority chair of the Senate Education Committee, said.
The legislation is now on the Senate floor, and would still need to pass the House of Representatives and be signed by Gov. Tom Corbett before becoming law.
Dinniman originally introduced Senate Bill 1382, legislation that called for graduation requirements to remain in the hands of local school districts rather than high-stakes assessments required under federal and state laws. The new bill is the result of Dinniman working with Senator Mike Folmer, Majority Chair of the Senate Education Committee, to redraft the bill's language into Senate Bill 1450 to ensure that it reflected the movement's bipartisan support.
"Education isn't a Republican or Democrat issue. I know that and Senator Folmer knows that," Dinniman said. "That is why I asked him to work with me on this effort to ensure that local school districts maintain control of graduation requirements. I want to thank Senator Folmer for his hard work as we continue to push this bill through the Senate."
Under current law, high school students beginning with the class of 2017 (those approaching sophomore year) will have to pass high-stakes Keystone Exams in three subject areas (Algebra I, Biology and Language Arts) in order to earn a diploma. The Keystone Exams are required by the federal government for evaluative purposes under the Pennsylvania's No Child Left Behind waiver. However, the decision to tie them to high school graduation was made the Pennsylvania Department of Education under former Secretary Ron Tomalis.
Senate Bill 1450 calls for giving local schools districts the option of deciding what role that the Keystone Exams play. Under this bill, school districts would maintain control over deciding whether the Keystones should factor as part of an end-of-course grade, an indication for remediation, or a graduation requirement. Of course, districts would also be free to use the Keystones as assessments that have no bearing on a student's graduation.
Dinniman thanked the hundreds of supporters from throughout the region who have contacted their legislators in support of keeping decisions over graduation requirements at the local level.
"We know that make-or-break exams will only lead to more 'teaching to the test' and less time for valuable classroom instruction. We know that high school graduation should reflect a student's total record rather than one standardized test that is developed with no input whatsoever from course instructors," Dinniman said. "And now, we are making our voice heard."