McGinniss slate wins narrow victory at party reorg meeting
By Mike McGann, Editor, The Times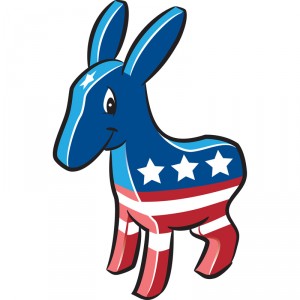 In a somewhat surprising development, long-time Chester County Democratic Committee chair Michele Vaughn was defeated Thursday night in her bid for a third term leading the county's Democrats. Brian McGinnis, an East Bradford resident, won a narrow victory at the committee's reorganization meeting.
Vaughn, who became chair in 2006, had enjoyed solid support in various sectors of the party, but McGinnis and his slate of candidates, new Vice-Chair Robin Greene-Toler, Secretary Joe Samuel and Treasurer Bill Schoell, the lone incumbent to win, provided a detailed, numbers-based argument of why change was needed in the party leadership.
In a statement issued late Thursday, McGinnis promised to work to make the transition to the new leadership team as smooth as possible and offered thanks to the current officers for their services to the CCDC, including Bob Graham, outgoing Vice-Chair and Adam Thomas, outgoing secretary.
"We pledge to work on a smooth and seamless transition," the statement said. "The McGinnis/Greene-Toler team goal is to make Chester County a Democratic majority, as other suburban Philadelphia counties have moved to become."
McGinnis also thanked the Democratic voters of the county, who embraced many of his candidates for county committee, which led to the change in part leadership.
"We express thanks for the support and votes of Chester County Democrat Committeepersons, and call for party unity as we advance plans for improved organization, fundraising and transparency to the party faithful," they said in a statement. "We promise to work hard for the results they expect."
Aside from pointing out a lack of elective success, despite a closing gap in the number of registered Democrats to Republicans in the county — and the fact that Barack Obama won Chester County in 2008 and only lost by a small margin in 2012 — McGinnis and his slate hit Vaughn in another area: poor fundraising, especially as compared with other suburban Philadelphia Democratic county committees.
Vaughn also ran afoul of the county party's top elected officials, state Sen. Andy Dinniman and County Commissioner Kathi Cozzone, who is also running for State Senate in the 44th District. Both strongly supported McGinniss and his slate.