Celebrate 6th Annual Energy Independence Day in Modena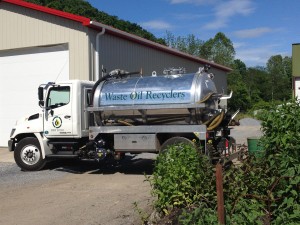 MODENA – A day of iconic, ecological free entertainment awaits visitors to the Waste Oil Recyclers and Organic Mechanics Sixth Annual   Energy Independence Day on Sunday, May 18, from 1 to 6 p.m. at the innovative MoGreena Complex at 6 Union St.
Waste Oil Recyclers, a proponent of the waste-not philosophy, recycles used cooking oil, transforming it into biodiesel. The MoGreena complex is an eco-incubator comprised of like-minded individuals who are committed to the ideas of reusing, repurposing and recycling.
In keeping with such a multi-purpose mantra, don't be surprised if employees of the various companies in the complex end up on stage with the musical groups scheduled to perform: the Brad   Hinton Band, Mason Porter and Tin Bird Choir.  Concessions will be available from Midnight Munchies, Dino the Ice Cream Truck, Nomadic Pies, and Robin Mastrippolito, Confectioner.  In addition, Victory Beer will sponsor a tasting.
Other activities will include canning demonstrations by the Coatesville Area Arts Alliance, a potting area for kids, art projects, face painting, and a selection of environmentally-conscious vendors.
Limited tours of the facility, featuring the second year of the MoGreena Garden Project (MGP), will also be available. Last year, MGP donated thousands of pounds of organic produce to the Chester County Food Bank. The Triskeles Foundation, which strives to co-create a conscious and sustainable world through enlightened philanthropy, is assisting this year with the expansion of the gardens, which are still rebounding from the recent flooding.
For inquiries about attending or exhibiting, contact Brenda McNeil at brenda@wasteoilrecyclers.com or 610-505-0250, ext. 104. For more information, about Waste Oil Recylers, visit http://www.wasteoilrecyclers.com/waste-oil-collection/?gclid=CK762ZiBor4CFUQaOgodSFMAWg. To learn more about Energy Independence Day, visit https://www.facebook.com/events/286792524812655/. And additional information about the MoGreena Garden Project is available at https://www.facebook.com/pages/Mogreena-Garden-Project/102566076606079.