Funds will be used to teach children about watershed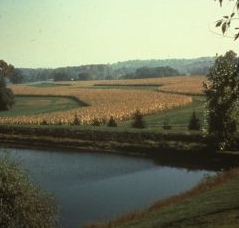 HERSHEY– Pennsylvania American Water announced on Wednesday, April 30, that six watershed initiatives across the state – including one in Chester County – have earned financial support through the company's 2014 Environmental Grant Program. The recipients will receive a share of grant funds totaling nearly $35,000 for their community-based projects that improve, restore or protect watersheds.
A panel of judges selected the winners from approximately 30 applications, which were evaluated on such criteria as environmental need, innovation, community engagement and sustainability.The recipients are the Abington Area Joint Recreation Board (Lackawanna County), Brandywine Valley Association (Chester County), Western Pennsylvania Conservancy (Washington County), Londonderry Township (Dauphin County), Pennsylvania Resources Council (Allegheny County), and Plains Township (Luzerne County), a water company news release said.
"This year's grant recipients are making a real difference in their communities, and we are excited to partner with them to turn their plans into a reality," said Kathy L. Pape, president, Pennsylvania American Water. She noted that the Environmental Grant Program is in its 10th year supporting local watershed improvement projects across the Commonwealth.
The Brandywine Valley Association (BVA), located in Pocopson Township, will use the funding to develop environmental educational programs for students in the Coatesville Area School District. Children will gain a better understanding of the watershed and learn stewardship practices to sustain the quality of the community's water resources, according to the release.
Pennsylvania American Water is a subsidiary of American Water, which initiated the Environmental Grant Program in 2005 in Pennsylvania to support projects that protect or restore drinking water sources and surrounding watersheds. Since then, American Water has expanded the annual program to many of its state subsidiaries across the nation, the release said.