Foundation wants time to answer questions about The Barn on Doe Run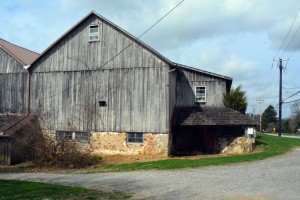 EAST MARLBOROUGH — The Unionville-Chadds Ford Education Foundation has asked for and received a postponement of the planned May 1 Community Conversation on the proposed youth center project at The Barn on Doe Run.
Earlier this year, the Education Foundation proposed converting the old barn on Doe Run Road into a youth center, similar to The Garage in Kennett Square and West Grove.
"As we asked questions and explored the possibilities, even more questions popped up," said UCFEF president Mike McGann, who is also the editor and publisher of The Times. "We owe it to everyone involved — from students and parents to taxpayers — to make sure we have those answers before moving forward."
The Education Foundation and its Barn Committee will continue to study the issue, continuing to work with the school district as well as other local stakeholders. Committee members hope to have more to report this fall.
McGann, elected as the organization's new president in March, speaking on behalf of the UCF Education Foundation board, sent the following statement Tuesday, April 15, to the Unionville-Chadds Ford School District Board of Education in making the request:
"As we've gone through the process of doing due diligence on our proposal to create a youth center at The Barn on Doe Run, it has become increasingly evident that there were additional questions emerging that we don't yet have answers for. Additionally, other location opportunities have emerged, and we feel it is important to further investigate those options.
"As such, of behalf of the Unionville-Chadds Ford Education Foundation board, and its Barn Committee, I am requesting a postponement of the planned May 1 community conversation.
"We remain committed to two things: first, finding the best possible option to serve our students and the greater Unionville community; second, developing those plans in a manner that is transparent, inclusive, and in the end, earns wide and enthusiastic support from the community.
"We will continue to have discussions and explorations and will keep the Board of Education, the UCFSD administration and the larger Unionville community up to date as we make progress. It is our hope to be ready to have a more formal public discussion this fall.
"We greatly appreciate the support of both the board and administration on this issue and offer sincere thanks for your patience in working with us on this matter."