Kennett Regional Planning Commission at center of talks to balance payments
By Kelli Siehl, Staff Writer, The Times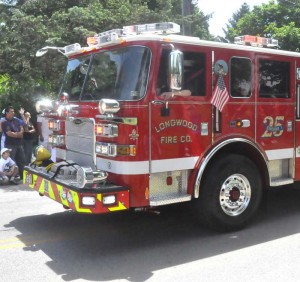 POCOPSON — Talks continue amongst local municipalities to come up with a best practice for the funding of local emergency services, but Pocopson officials want to make sure that residents in county facilities are not factored in the final formula.
At the recent Township Supervisors meeting,  Chair Ricki Stumpo told residents that the Kennett Regional Planning Commission (KRPC) is taking the lead to ensure that local municipalities pay their fair share to local fire and ambulance companies.
Stumpo said Pocopson is working with other members of the KRCP to develop strategies to ensure funding to local companies.
Stumpo told those in attendance she wants to ensure that county facilities are subtracted from the township's total population so the fair share calculation is really a "fair share" number. She said it's unfair for township taxpayers to foot the bill for fire/ambulance service to the Chester County Prison, Detention Center and Pocopson Home.
Pocopson Township had 4,582 residents according to the 2010 census; the population of the Chester County Prison/Detention Center and Pocopson Home is about 950 (www.city-data.com).
On a lighter note, plans for the 2014 Pocopson Founders Day event are going smoothly, according to Chairs Kristine Hagen and Colleen McKinney. Hagen told supervisors' there will be new entertainment and a patriotic theme, "so look for a lot of red, white and blue."
Also, Supervisors agreed to support a recommendation by the Brandywine Conservancy to amend the riparian buffer ordinance. Officials said the Brandywine Conservancy would provide the research and rewriting of the ordinance.  Township Secretary, Susan Simone said any work completed could be applied toward the state's storm water management requirements. Simone said there will be no cost to the township.