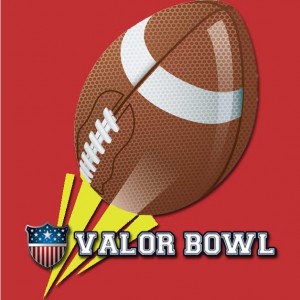 EAST MARLBOROUGH — The 2014 edition of the Valor Bowl, which pits Chester County's top high school senior football players in a charity game, is seeking local businesses to sponsor the event.
The game will be played May 29 at Unionville High School.
Over the last 16 years, the Valor Bowl, in addition to honoring some of the top football players in the area, has raised more than $450,000 for Chester County Special Olympics.
Players from Avon Grove, West Chester Rustin, Coatesville, Conestoga, Downingtown East, Downingtown West, West Chester East, Great Valley, West Chester Henderson, Malvern Prep, Owen J. Roberts, Kennett, Octorara, Oxford, Bishop Shanahan and Unionville will participate in the game.
There are various tax-deductible donation opportunities to support the Valor Bowl, from taking an ad in the game program, to full event sponsorship opportunities. For more information, visit the game's Website at www.valorbowl.org.