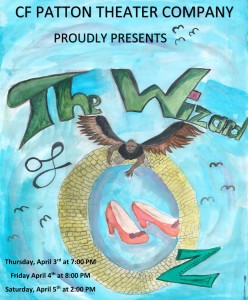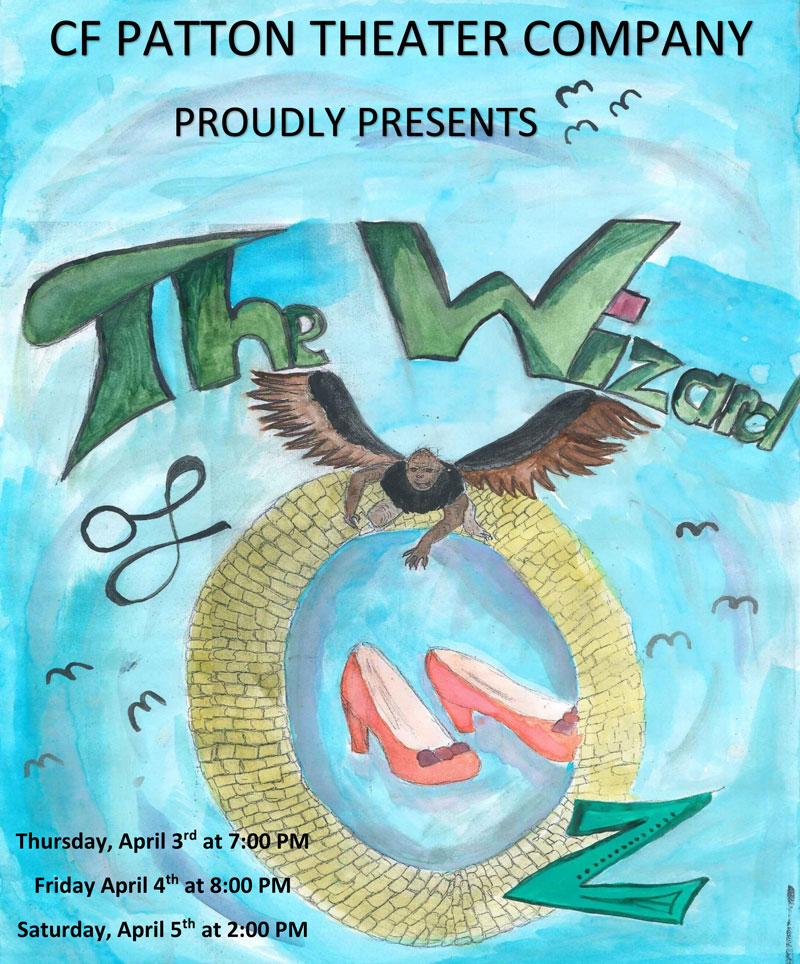 EAST MARLBOROUGH — Charles F. Patton Middle School will present, "The Wizard of Oz", with performances on April 3, 4 and 5.
The cast and crew is made up of more than 90 students in grades 6-8 who will bring the musical to life for Patton and the community in the stage version, helping to celebrate the 75th Anniversary of the original 1939 landmark film.
The show have two evening performances, on April 3 at 7 pm, and on April 4 at 8 pm. There is a matinee on April 5 at 2 pm. Show tickets are  $5 and can reserved in advance online at http://cfpms.ucfsd.org/wizard/
This is the second year that Ms. JoAnna Stump, an Earth/Space Science teacher at Patton, and her daughter Rebecca have led the production of a musical program at Patton.