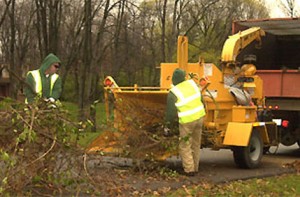 POCOPSON — The township department of Public Works is chipping branches, an aid to residents coping with an excessive number of downed branches from this difficult winter.
This service is meant to help residents (not contractors) clean up from winter storms. There is a 15=minute time limit per address.
Residents are asked to follow these guidelines to keep the process moving smoothly:
·  No branches over 12" in diameter (can be handled by one person)
·  Place large cut ends facing the street
·  Do not stack — spread branches out
·  No firewood, construction lumber or fence posts
·  No roots or stumps
·  Have material at the curb by 7 AM
residents with questions can call the Public Works Department at 610-793-2387.