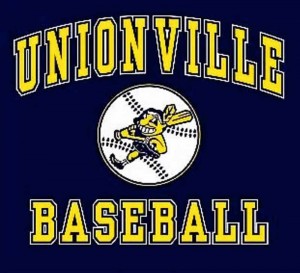 CONCORD — Shaky defense spoiled the season opener for Unionville High School's baseball team, as it lost 11-4 to neighboring Garnet Valley in the traditional season opener for both teams, Friday.
Drew Jarmuz went 3-4 with three doubles and Alex Pechin also had a double. The defense gave up nine unearned runs in the loss the Jaguars.
The Indians (0-1) begin their Ches Mont season Monday hosting Kennett with a very special event: the Cathy Reese "Play Ball" game in honor of the late mother of a Unionville player who lost her fight to cancer in 2013. The Indians will be in pink and the Reese family will be on hand to throw out the first ball. Ceremonies begin at 3:45 with first pitch at 4 p.m. Local fans are asked to come for a great cause to help raise money for cancer research. There will be a bake sale and Unionville Unites for Her t-shirts and sweatshirts for sale. Fans are asked to wear pink to support the cause.