Members of public with information are urged to contact investigators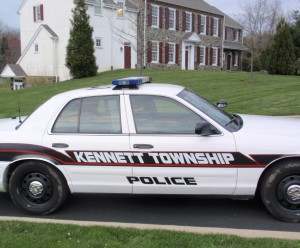 The Kennett Township Police Department is seeking the public's help as it continues to investigate a fatal one-vehicle accident that occurred on Tuesday, Feb. 25, at 1:48 p.m. in the 1100 block of East Baltimore Pike.
Police said the southbound vehicle, a 2008 Audi A2, traveled off the roadway, striking a tree. The driver, Sally V. Price, 65 of Media, was pronounced dead after her arrival at Crozer-Chester Medical Center.
Anyone with information is asked to contact Kennett Township Police Officer Lydell Nolt at 610-388-2874, ext. 119, Lydell.nolt@kennett.pa.us.