By Kelly Hockenberry, Columnist, The Times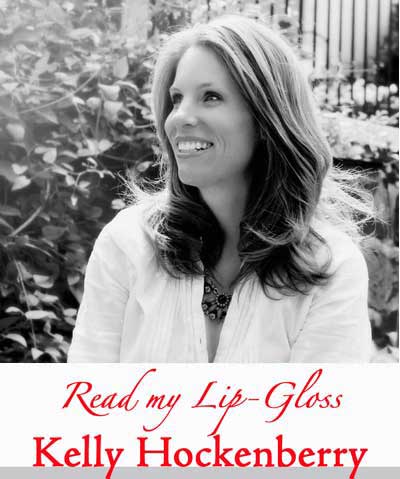 Time for the SUNDAY SUPER SIX BIRTHDAY EDITION!  Woo Hoo!  In honor of my 23rd birthday (for the 20th time…O-U-C-H) at the end of March, I've selected a few things I'm obsessed with and will provide links so that you can purchase in time for my b-day!
Here we go…
1. If you have never been to the ILY Couture website, you must check it out! (http://www.ilycouture.com/) I love this t-shirt but would take any one of the necklaces, tote bags or phone cases.  The prices are fantastic for trendy items that you never want to spend a fortune to wear!
2. Lulu, how I love thee.  This zip up jacket from www.lululemon.com is just the pop of Spring color I am craving!  Yes, their stuff is expensive….but, I think the quality is amazing.  #worthit
3. Reece Blaire ( http://www.reeceblaire.com/   ) is another site I go to quite often.  Their line of jewelry is funky and ethereal all rolled into one.  I LOVE this necklace and can picture wearing it all summer with a white tank top and shorts!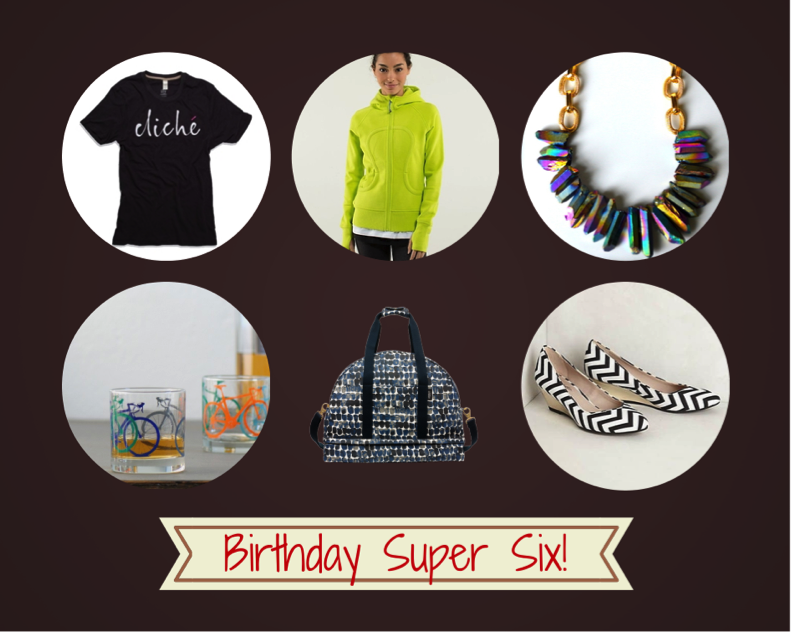 4. I am a sucker for cute housewares.  Etsy is a fantastic website to find amazing products for your home!  Loving these vintage bicycle tumblers from the shop, Vital!  http://etsy.me/1fy0tTV
5. Saturday.com is a pop-up shop for Kate Spade that has really adorable products that are MUCH less expensive than shopping the regular, ol' Kate Spade.  I do not have an overnight bag.  Shocking, right?  The self-proclaimed "girl who loves accessories" uses a smelly boy duffel bag to transport couture?  Well, that is all going to change, people!  I'm feeling confident that someone will want to buy me this ridiculously precious tote!  (http://www.saturday.com/)
6. I have put chevron-patterned items in my Super Six several times before….but, never shoes!  BE STILL MY HEART.  These little wedges (now that I am middle aged, height matters) are the PERFECT addition to my wardrobe.  And they are NINETY DOLLARS at Anthropologie!  I mean, if you'd rather get me a pair of Jimmy Choos, don't let this post dissuade you!  But, $90 is a great deal….(http://anthrpl.ge/1kBEevx)
Fingers crossed that the snow is brief and not the additional FOOT on top of what we already have!  But, the extra time inside does mean that you can shop for my presents at your leisure!  If you find something that you think is fabulous, add it to the Comment section below!
Happy (snowy) Sunday!