During temporary lull, officials recommend clearing storm drains, hydrants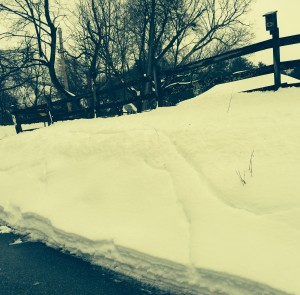 For the moment, the snow has stopped falling in most of Chester County, and many residents are immersed in the backbreaking chore of removing it. While this temporary lull is happening, county officials have a request: Please consider saving some energy to shovel any storm drains and fire hydrants that are near your property.
When the snow starts to melt, the water needs someplace to go; storm drains are there for that reason. This will help with ponding on roadways as well, a county news release said.
Shoveling out the fire hydrants will help local firefighters. The sooner they can find the hydrant, the sooner they can get to work to save someone's burning building.
Chester County Emergency Services Deputy Director Robert Kagel is urging  "residents to continue stay off the roads. More snow is expected – another four to eight inches with the possibility of ice accumulations." Snowplows still have a lot of work to do, he said.
For more storm-related information, call 2-1-1 or (866) 964-964-7922 and power outages should be reported to PECO at (800) 841-4141.