After lengthening school year, using two off days, district looks at shorter year
By Mike McGann, Editor, The Times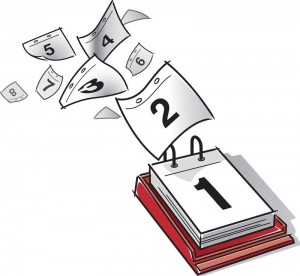 EAST MARLBOROUGH — Compensating for what has been one of the roughest winters in recent memory, the Unionville-Chadds Ford School District Board of Education is expected to vote Tuesday night to approve a series of adjustments to the 2013-14 calendar to deal with anticipated additional weather-related closures.
Already the district has been forced to close for seven days, meaning that days had to be added to the schedule: June 9-13, May 20 (Primary Election Day) and this coming Monday, Feb. 17, Presidents Day.
After already adding a week to the end of the school year and using two previous school holidays, leaves the district with little in way of wiggle room if it is to complete the state-mandated 180 days. The plan now calls for the next two snow days — and it appears that one could get used up as soon as this Thursday — to be forgiven days — which would be a departure from the district's policy of 182 school days.
UCFSD Superintendent of Schools John Sanville said that the district is reluctant to shorten the school year, but understood that many families in the district plan their summer vacations and camps with the expectation that the school year would be complete by mid-June. Because of the exceptional nature of the weather in this school year, there were minimal options remaining to make that happen.
"This has been a winter like no other," Sanville said. "It's just been constant, wearing on people."
Still Beyond that — if there are more than two days of closure needed, they will be added starting with June 16.
Sanville thanked the Unionville-Chadds Ford Education Association — the teachers' union — for being willing to work with the district to craft a revised calendar.
"They've been a great group of people to work with," he said. "Really showing their professionalism for the benefit of the kids, which is not surprising."
The board will need to formally approve changing the district calendar as well as acting in variance from board policies.