Bad weather has curtailed donations — books accepted through Feb. 19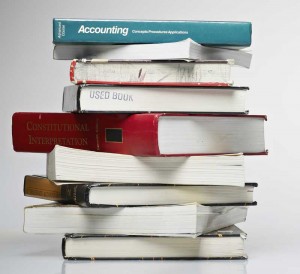 EAST MARLBOROUGH — Local residents who haven't yet donated unwanted used books for the annual Unionville High School PTO Used Book Sale are being urged to do so by the sale's organizers.
Donations are being accepted at all Unionville-Chadds Ford district schools through Wednesday, Feb. 19.  Donations are running behind this year due to the recent spate of inclement weather, which has made it difficult for people to get to drop off sites, according to the UHS PTO.
The PTO is seeking gently used books in clean, dry condition with covers intact.  Other items being accepted include audio books, CDs, DVDs, VHS tapes with original packaging, and video games compatible with major gaming formats.  Items for donation should be placed in collection boxes during school hours in the lobbies of all four district elementary schools as well as the Charles F. Patton Middle School.  Donations can also be dropped off at Unionville High School near the cafeteria/gymnasium entrance between 9:00 a.m. and 3:00 p.m. on weekdays and on Saturday, Feb. 15.  The PTO asks donors to pack their items in sturdy boxes or bags.
The UHS PTO Annual Used Book Sale is one of the largest sales of its kind in the northeast, attracting readers from throughout the region.  The sale boasts a collection of tens of thousands of volumes in dozens of genres, including new titles, best sellers, classics, children's books, and many others.  The 2014 edition of the sale takes place at the Unionville High School gym, 750 Unionville Road in Kennett Square, on the weekend of February 21-22.  Hours are Friday, February 21, from 5:00-9:00 p.m. and Saturday, February 22, from 9:00 a.m.-2:30 p.m.  Most titles available in the sale are priced from 25 cents to $2.  A special $8 per bag sale ends the event from 3:00-5:00 p.m. on Saturday the 22nd.
The Used Book Sale is one of UHS PTO's largest fundraisers every year.  Over the past six years the sale has raised more than $200,000 to help fund various projects and programs at Unionville High School.