First Friday Art Stroll invites residents to find electricity in borough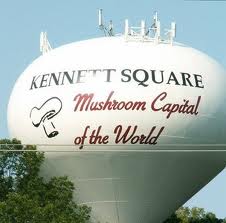 Forget the power outages and get out to Kennett Square on Feb. 6, from 6 to 9 p.m. for its First Friday Art Stroll.
A plethora of unique, independently-owned shops, galleries, and restaurants will be celebrating February, said Historic Kennett Square in a news release. Here is a sampling of Friday night's offerings:
Mala Galleria is hosting an opening reception from 6 to 9 p.m. for the month long art show "All You Need Is Love," which features artists  Katee Boyle Mojica, Leander Fontaine, David Katz, Annette Lemaire, Judy Goodkind , Annette Alessi, Nanci Hersh, Lele Galer, Monique Kendikian Sarkessian, Frank DePietro,  Polly Davis Chalfant, Lynnette Shelley, Linda Celestian & Janice Chassier.
 Ashley Austin Boutique is hosting a winter sale up to 75% off and a Pucker Perfect event from 10 a.m. to 6 p.m with Sara Happ lip & body scrubs just in time for Valentines Day.
Sinclair's Sunrise Cafe and Tearoom will host a reception for watercolor artist Helena Dominic 6 to 8 p.m. Her work explores the places between and apart from ordinary reality.
Center For Vibrant Living is open this Friday with "Fine and Unusual Art" by Molly Sanger Carpenter along with "Angels and Indigenous People by Marietta Dantonio-Madsen.  Refreshments, live music by the local band "The Dream Catchers" and free chair massages with Magda will also be available this Friday.
Flickerwood Wine Cellar will be having live music with Paul Zotter from 7 to 10:30 p.m.
Charles Metzger Pottery will be serving snacks and demonstrating throwing on the potter's wheel for First Friday
Byrsa Bistro we will be introducing a new seasonal menu with locally grown ingredients this Friday.  For Valentine's Day, the Bistro is featuring a four-course romantic dinner with a surprise chocolate dessert.
The Market at Liberty Place will have live blues/rock music with Jason Ager and happy hour specials, etc.
Frolic! is hosting a Bairral's Trunk sale every Friday in February from 11 a.m. to 5 p.m. featuring a line of athletic, casual & lifestyle apparel.
Kennett Square Jewelers is offering 20% off all amethyst jewelry this Friday.