Mother Nature puts most of area in lockdown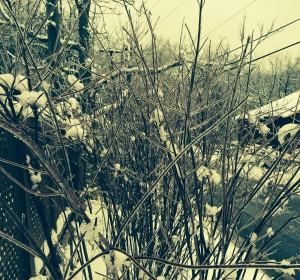 An icy coating on trees and roadways has wreaked havoc with travel and power lines throughout Chester County.
The commissioners closed all government facilities for Wednesday, Feb. 5, and alerts from area municipalities have urged residents to stay put. Most school districts switched from two-hour delays to closures.
Although temperatures have climbed above freezing, downed trees have resulted in numerous road closures throughout the region. So even though roads are no longer slippery, they may be subject to blockades, such as Birmingham Road in Birmingham Township. In addition, many traffic lights are inoperable.
PECO is reporting hundreds of thousands of power outages with a high concentration in Chester County – and no estimated time of repairs in many instances.