Course to enable residents to provide aid to themselves, others in crisis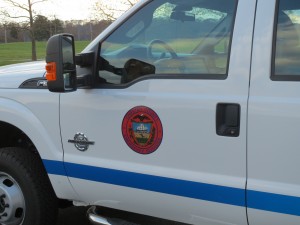 The county is inviting citizens to become life-savers by receiving free training that will enable them to help themselves, their families,  neighbors – even first-responders  – in an emergency.
Community Emergency Response Team (CERT) training is designed to prepare residents for a catastrophic event, potentially saving lives and property. Because emergency services personnel will not be able to help everyone immediately, students will be trained to fill that possible void.
The training, which has been offered several times so far and proven popular, is open to anyone who wants to learn how to be better prepared before, during, and after an emergency. Teams are suggested, but individuals are also strongly encouraged to take the training to help their families and neighbors.
The course, which will run from March 24 to April 12, will require a total of 28 hours, divided into eight sessions of hands-on training and disaster simulation that will run from 6:30 to 9:30 p.m. on Mondays and Thursdays with no class on Thursday, March 20, and a final class on Saturday, April 12, from 9 to 4. Topics will include fire safety, medical operations, light search and rescue, and disaster psychology.
Class size is limited to 30 participants, and the deadline to register is Thursday, March 13, unless the class fills up earlier. Classes will be held at the Chester County Public Safety Training campus, 137 Modena Road, in South
 Coatesville, 19320.
To receive a certificate, citizens must attend all sessions and participate in drills. Anyone who requires special accommodations due to a disability or dietary needs should contact the Department of Emergency Services at 610-344-5014.
Lunch will be provided on April 12. All other meals, lodging, and additional costs are the responsibility of the student, who are asked to bring pencils. Paper will be provided in a binder for note-taking.
For more information, or to obtain a registration form, call Janet Zeis at 610-344-5014 or go to http://www.chesco.org/DocumentCenter/View/15413. Applications can mailed to: Janet Zeis, 601 Westtown Road, Suite 012, P.O. Box 2747,
West Chester, 19380; emailed to jzeis@chesco.org; or faxed to 610 344-5050. Participants will receive email confirmation after the registration deadline. Officials said the course would be offered again starting in May.