Two masked men, one with gun, allegedly stole cash register at closing time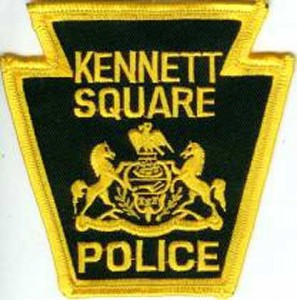 Two suspects wearing full-face masks and hoodies entered a business in the 400 block of East South Street, pointed a handgun at the clerk, grabbed the cash register, and fled, Kennett Square Police said Tuesday, Feb. 4.
Police said the armed holdup occurred about 11 p.m. on Monday, Feb. 3, as the clerk was working to close the business. There was no dialogue, police said. While one suspect brandished the weapon, the other picked up the register, police said, adding that the pair ran out of the business and got into a yellow Mazda coupe that fled the scene.
A 2003 yellow Mazda matching the description and bearing Delaware registration was found a short time later abandoned on Old Kennett Road west of Bayard Road by state troopers, police said. The vehicle was registered to an address in Wilmington, De.; however, during the initial investigation, police said they learned it had been stolen.
Police said the suspects, both believed to be male and wearing dark clothing, were described as approximately 5-foot-6 with a thin build and 5-foot-8 with a
medium build. The investigation is continuing, and anyone with information is asked to contact Kennett Square Detectives Jack Trevisan or Oscar Rosado at 610-444-0501.
"We have our noses to the grindstone on this and have since it happened," said Kennett Square Police Chief Edward A. Zunino, adding that he hoped the public would call with any information. "We're doing everything we can to get these people off the street."