Library program will focus on ways to date them accurately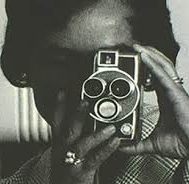 The Chester County Historical Society (CCHS) is partnering with the Chester County Library for a special presentation, "How Old is that Photograph?"
The program, which will help explain how genealogists research photos from their family collections and date them, will be held Thursday, Feb. 13, from 6 to 8:30 p.m. in the Exton library's Struble Room, a library news release said.
The Chester County Historical Society will introduce a methodology used to assign a date range to historical photographs. Research tools to be demonstrated will include identifying the photographic process, how to research the photographer's imprints, and visual clues found in costume and background details. 

Examples of the research process and the sources used to accurately date the photographs will be fully explained. A handout sheet will outline the methods used and will include a bibliography of sources for further information, the release said.
Time will be allowed for questions, and individuals are encouraged to bring with them one image to be dated. Participants will come away with sharpened powers of observation and a new appreciation of the photographic medium, the release said.
Registration is required.  Visit www.ccls.org and click on "Find an Event."