Life Transforming Ministries offering needy free help with IRS returns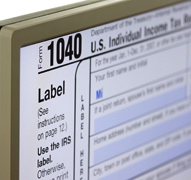 It's that time again: Free tax preparation is being offered to area residents who qualify for the Volunteer Income Tax Assistance Program (VITA), which is run by Life Transforming Ministries in Coatesville.
Modeled after a similar IRS program, VITA has been helping low- and moderate- income households throughout Chester County since 2004 with basic tax returns, including persons with disabilities, limited English proficiency, families, and older taxpayers who file Form 1040 for federal tax returns.
The VITA program also draws attention to the Earned Income Tax Credit (EITC), a federal credit that ranges in 2013 from $487 to $6,044 depending upon household income and size.
The Chester County VITA Program began preparing taxes the week of Jan. 21 although the IRS will not begin accepting returns until Jan. 31, regardless of where they are prepared.
To view the operating schedule for the various locations – including Kennett Square, Coatesville, West Chester, Downingtown, and Exton – visit the calendar at https://www.google.com/calendar/embed?src=ltmvita%40gmail.com&ctz=America/New_York or the program's Facebook page:https://www.facebook.com/pages/LTM-VITA/165112330188259.
For more information or questions, contact the VITA office with any questions by calling 610-380-9099.