Equipment needed to stock debut fund-raising sale on Feb. 1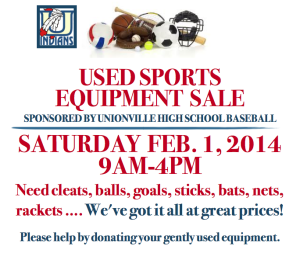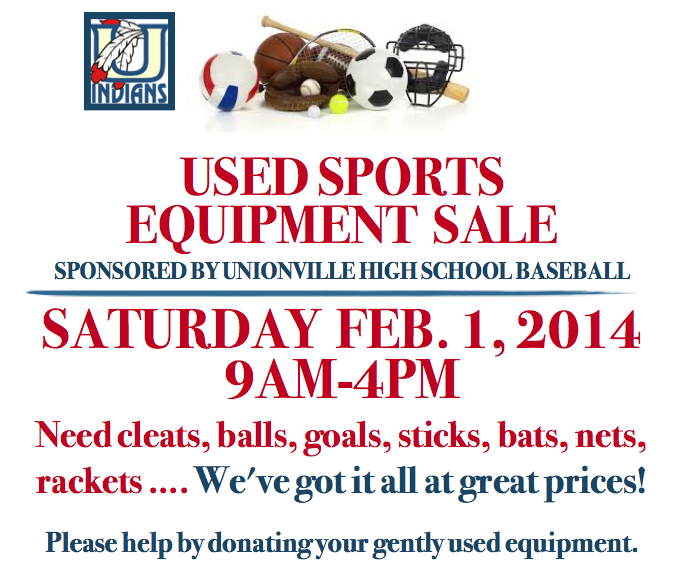 The Unionville High Baseball is looking forward to another outstanding season as it returns a number of strong starters to its lineup, including members of the Senior League World Series Kennett Kings.
The team's booster club, the Unionville Baseball Diamond Club, is poised to put extra polish on its fund-raising efforts this year to help fuel the team's impressive roster. It is seeking community support for a debut initiative: a sporting goods drive.
Right now, the team is hoping members of the community will canvass their homes and garages for gently used sports equipment that is no longer getting a workout and could be donated.
 "It is truly amazing how much sporting goods equipment (lacrosse, basketball, golf, tennis, baseball, football, skiing, etc.) is no longer being used due to kids/adults outgrowing, losing interest, finding newer toys," said Chris Jarmuz, president of the Diamond Club. He said that the team is eager to help residents dispose of items that are "just collecting dust in garages and homes throughout our area."
Jarmuz said the team has already amassed an impressive array of gear and believes it has barely scratched the surface. "I think we have only about five percent of what's out there," he said.
On Friday, Jan. 31, the team will collect the equipment, which can be dropped off at the Unionville High School cafeteria from 6 to 10 p.m. Have unwanted items that are too bulky to handle or an urge to get rid of the materials as quickly as you identify them? Not a problem, according to sale organizers. Donors can arrange for a pick-up by contacting George Pellegrino at 610-793-1427 or georgemaxspenc@gmail.com.
The sale, an exercise in creative recycling that will offer the used equipment to people who can use it at nominal prices, will be held Saturday, Feb. 1, from 9 a.m. to 4 p.m., in the Unionville High cafeteria.