Proposed preliminary budget calls for 4.01% take hike
By Mike McGann, Editor, The Times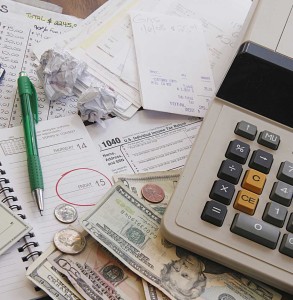 EAST MARLBOROUGH — After Monday night's vote to adopt a proposed preliminary budget for the Unionville-Chadds Ford School District, the only two things that appear assured are that there won't be a voter referendum to approve hikes beyond the Act 1 limits but local school taxes will increase.
The budget document the Board of Education approved is little more than a starting point for the budget process — a process not likely to be completed until June 16. The early $76 million spending plan calls for going above the Act 1 limits — a 2.1% increase in property taxes — by seeking exceptions for pension costs and special education. Were the budget to be adopted in June as currently presented, it would carry a 4.01% overall tax increase, 4.12% in Chester County and 3.64% in Delaware County (the rates differ because of real estate valuation weighing differences between the two counties).
Using the exceptions — about $1.1 million of a possible $1.4 million available under state guidelines — would see schools spending increase 4.86%, an increase of about $3.5 million. While most budget years since 2008-09 have seen modest increases — virtually flat spending hikes between '08-09 and '11-12 — the proposed budget would see a jump similar to that between '11-12 and '12-13, when spending increased by about $3.7 million.
Two key areas seem to be driving the increase: additional heath care costs and the now yearly boost in costs to pay into the Public School Employees Retirement System (PSERS) which has now seen multiple years of an additional roughly 3% of salaries, now 21.40% of salary, with half reimbursed by the state. That means in real numbers a boost from about $3 million in the 2013-14 budget budget to $3.8 million. Health care costs for the district's employees are expected to increase by about $500,000 in the 2014-15 school year.
In taking a closer look at the budget document, it also appears to fund the delayed roll-out of iPads to middle school students — as technology spending would increase by more than $300,000 — the approximate cost of the program, which was put on hold last year. the administration is expected to make a presentation to the board in March detailing its plan for the "one-to-one" plan — which would provide an iPad Mini to each Patton Middle School eighth grade student and incorporate them into their curriculum.
Still, it seems evident that some board members, most notably Finance Committee chair Keith Knauss will be looking to push the hike closer to — if not at — the Act 1 limit, which would mean cutting $1.1 million from the spending plan.
Because of the early stage of the budget process, there was little in the way Monday of discussions about the document, beyond a unanimous vote to approve the proposed preliminary budget.
More detailed discussion may happen when the board is expected to vote on the preliminary budget on Feb. 18. A more detailed presentation on the budget will take place on April 7, followed by a public budget hearing on May 5. The board is expected to adopt the proposed final budget on May 12, with final approval and the final setting of tax rates on June 16.
During that process, there will be multiple opportunities for public input on the budget.