President calls on community to continue support in challenging times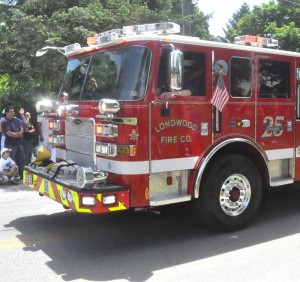 The Longwood Fire Company has announced the election of its officers for 2014.
Brad Bowman will serve as president, and Marianne McCarthy as vice president. Joe Gaultney will assume the duties of treasurer, Mike Leventry will fulfill the post of secretary, and Lauren LaBare as financial secretary. Chris Keenan was elected delegate.
"We all are looking forward to continuing to provide outstanding service to all of our constituents in the coming year," President Brad Bowman said. "This year will be a challenge to find necessary funding to cover our expenses. We are counting on our supporters, including individuals, businesses, organizations and local government, to help us protect our community."
Longwood Fire Company has served the communities of Kennett, East Marlborough, Pennsbury and Pocopson Townships since 1921. Longwood Fire Company provides fire and rescue and emergency medical services 24 hours a day, 365 days a year. For more information, visit www.longwoodfireco.com.