Officers seize nearly $100,000 in separate incidents of reporting failure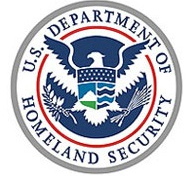 Have more than $10,000 that you want to transport in or out of the U.S.? No problem, federal officials say, as long as you disclose it properly.
Two women headed to Jamaica this past weekend could have used a primer on federal currency reporting regulations, according to a news release from the U.S. Department of Homeland Security. Instead, Customs and Border Protection (CBP) officers ended up seizing a combined $96,683 from the women, the release said.
CBP officers stopped the first woman as she attempted to board a flight to Montego Bay from Philadelphia on Saturday, Jan. 4. CBP officers explained federal currency reporting regulations to the woman and she reported that she possessed $4,900. A CBP examination of both the woman's carry-on bag and her checked luggage revealed a total of $65,643, including some currency concealed inside children's shoes, the release said.
The following day, CBP officers stopped another woman boarding the Montego Bay-bound flight. After CBP officers explained the currency reporting regulations, the woman reported $5,000 to $6,000. She then removed an envelope from her carry-on bag that contained $10,700. CBP officers then discovered an additional $13,340 in the woman's carry-on bag. The woman then admitted that there was additional currency in her checked luggage. CBP officers counted a total of $31,040, the release said.
Neither woman was criminally charged; CBP officers confiscated the currency and released the women, the release said, adding that there is no limit to how much currency that travelers can bring into, or take out of the U.S. Travelers are required to report amounts of $10,000 or more in U.S. dollars, equivalent foreign currency, or other monetary instruments.
"These are two very expensive lessons that these women learned, and we hope that this experience entices other travelers to truthfully report to Customs and Border Protection officers the total amount of currency that they bring to the U.S., or intend to take from the U.S.," said Tarance Drafts, Acting CBP Port Director for the Area Port of Philadelphia. "CBP derives no great pleasure from seizing travelers' currency. However, there are severe consequences for failing to comply with our nation's laws."
CBP's Port of Philadelphia seized $1,319,195 in unreported currency during the  2013 fiscal year (Oct. 1, 2012 – Sept. 30, 2013). CBP routinely conducts inspections on arriving and departing international passengers and cargo, and searches for terrorist weapons, dangerous drugs, unreported currency, counterfeit merchandise, prohibited agriculture, and other illicit products, the release said.
Travelers are encouraged to visit CBP's Travel website at http://www.cbp.gov/xp/cgov/travel/ to learn rules governing travel to and from the U.S., prohibited and admissible items, and what items they must declare to CBP.