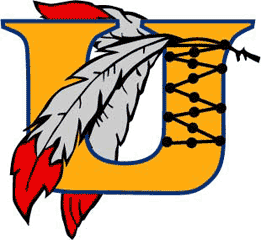 The ice hockey postseason has begun and the Unionville High School squad is right in the middle of the action!
This year, the Indians have advanced past the first round of playoffs and are on to the semi-finals Wednesday night, March 2 at 8:30 p.m. at Iceline win West Chester.
If the team manages to beat their relentless opponent, West Chester East, Unionville will advance to the Ches-Mont  Championship game at 8:30 p.m. on Thursday, March 3.  If the team wins Thursday night, it will be the first time Unionville has won a boys ice hockey league championship since 1998!
After The Ches-Mont playoffs, The Flyers Cup Championship will begin.  The Indians first appearance in the 2011 Flyers Cup is Thursday, March 10, 2011 at 8:30 p.m., also at at Iceline.
The team is asking fans and community members to come out and support the 2010-2011 Unionville Indians as they pursue history.